Music & Arts
Artists Repurpose Pianos for Public Play in Downtown Fort Lauderdale
Thursday, April 11, 2013 at 05:48 pm
FORT LAUDERDALE, FL -- On April 27 and 28, 2013 Play Your City will launch during a weekend event that spans both FATVillage's monthly Art Walk and Riverwalk's Sunday Arts event.

The City of Fort Lauderdale and Riverwalk Fort Lauderdale have partnered with Cadence, a downtown based Landscape Architecture and Urban Design firm to collaborate on this public art and music installation. The launch event will be held Saturday April 27 during FATVillage Art Walk from 7pm-11pm and Sunday April 28th in the Riverwalk Pavilion amid the Sunday Arts vendors from 11am-2pm.

The double header launch event will feature the brigade of pianos all in one venuw for the public to view before they are dispersed throughout Downtown Fort Lauderdale. A map of the piano's traveling schedule will be on display and featured artists will be on hand for attending visitors to meet. The public will also have a hand in deciding the final locati! on of each of these pianos. A ballot of various locations downtown will be provided for visitors to choose the top destinations for each piano to make its final home.
"The Fort Lauderdale Play Your City project is inspired by the success of other national cities implementing similar projects to activate their urban public spaces." said Phil Thornburg, Director of Ft Lauderdale Parks and Recreation Department. "This demonstrates a low-cost way to instantly activate public spaces and ultimately improve the livability of the city. This tactical urbanism approach will help to cultivate vibrancy, allowing users to experience these urban environments in a more interactive setting." said Co-Founder of Cadence, Gage Couch. Cadence brings their background in urban design and experience from the community event Revel on the Block to connect both physical and social landscapes to the Play your City project team.
"Encouraging citizens to spontaneously connect through viewing artists' pianos and promoting impromptu public interaction around music, the piano becomes the catalyst for activating space and engaging the community in the underutilized public landscapes we have around downtown Fort Lauderdale." said Rebecca Bradley Co-Founder of Cadence. "Seeing these pianos move around downtown and seeing what transpires around them will be exciting to watch" said Genia Duncan-Ellis, President and CEO of Riverwalk Fort Lauderdale. She continues, "Adding them to the mix of activities we already have in place along Fort Lauderdale's Riverwalk seemed a natural fit, this is just the type of year-round activity the Riverwalk strives to provide for residents and visitors alike."
Play Your City will feature repurposed pianos by artists Brian Buzzella, Luzalma Gonzalez, Richard Vergez and two by MoAFL Art Academy Students. The Play your City brigade of pianos will be in various locations around Downtown for a three-month period. "We're delighted to see the City working with local designers, artists and non-profit organizations to improve the vibrancy of Downtown for those that work and live here." says Bradley.
Les Ballets Trockadero de Monte Carlo and Family Theater Performances highlight May at Parker Playhouse

Monday, April 08, 2013 at 04:49 pm

Ballet Trockadero FORT LAUDERDALE – The playful, talented and always entertaining Les Ballets Trockadero de Monte Carlo and family theater performances celebrating literacy, history and science take the Parker Playhouse stage this May.

Based on the Caldecott Honor book by Doreen Cronin and Betsy Lewin, Click, Clack, Moo will be presented as part of the Smart Stage Matinee Series on Wednesday, May 1 at 10 a.m. Farmer Brown's cows learn to type and his chickens go on strike, so he must decide whether to give into their demands in this adventurous musical. Tickets are $6 for individual seats, $5.50 for groups of 10 or more with $3 lap seats available for infants 12 months and under.

The Les Ballets Trockadero de Monte Carlo return with their buoyant and hilarious combination of dance and a wicked comedic sensibility on Thursday, May 2 at 8 p.m. By incorporating and exaggerating the foibles, accidents and underlying incongruities of serious dance, the all-male company --heavy bodies delicately balancing on toes as swans, sylphs, water sprites, romantic princesses, angst-ridden Victorian ladies – deliver an irresistible evening for dance aficionados and complete novices. Tickets are $37.50, $47.50 and $57.50.

ArtsPower presents the touching Holocaust production My Heart in a Suitcase as a Smart Stage Matinee on Monday, May 6 at 10 a.m. This gripping show introduces young audiences to the Holocaust by telling the story of a young girl's fight for survival after Nazis invaded her town and turned her life upside down. Tickets are $6 for individual seats, $5.50 for groups of 10 or more and $3 for lap seats for infants 12 months and under.

An interactive performance by Doktor Kaboom!, sponsored by PNC Bank, on Tuesday, May 7 at 10 a.m. creatively blends theater arts with the wonders of scientific exploration. A part of the Smart Stage Matinee Series, this performance takes audiences on an amazing educational tour of the modern scientific method, using humor and comedy while demonstrating spectacular applications of the physical sciences. Individual seats are $6, $5.50 for groups of 10 or more with $3 lap seats available for infants 12 months and under.

Tickets and group discounts are available at (954) 462-0222 or select a seat online at www.ParkerPlayhouse.com. Tickets are also available for purchase at the Parker Playhouse box office Tuesday - Saturday from 12 p.m. - 5 p.m.

The Parker Playhouse, located in Holiday Park at 707 N.E. Eighth Street in Fort Lauderdale, is an affiliated venue of the Broward Center for the Performing Arts, which provides programming and management of the facility. All dates, programs and artists are subject to change. Sun-Sentinel is a proud sponsor of the Parker Playhouse.

Vibrant Jazz and inspirational dance grace the stage at the Miramar Cultural Center this May

Monday, April 08, 2013 at 04:39 pm

Renee Olstead MIRAMAR – This May, the Miramar Cultural Center presents a dynamic performance featuring jazz singer Renee Olstead; Called 2 Dance: Answering the Call, the annual production of The McIntyre Institute School of Liturgical Dance; and Bellare, a special performance combing dance and gymnastics by Nu Age Gymnastics.

Spend and evening with jazz singer and actress Renee Olstead on Saturday, May 18 at 8 p.m. Known for starring roles in The Secret Life of the American Teenager and Still Standing, Olstead has performed with jazz legends such as Wynton Marsalis, Billy Childs, and John Clayton among others. She has graced the stages of International musical festivals at the Montreux Jazz Fest (Switzerland), Java Jazz Fest (Indonesia), Montreal Jazz Fest (Canada), Playboy Jazz Fest (USA), and LIVE 8 (Germany). Her first album reached #1 on Billboard's Jazz charts and her second album showcased her skills not only as a singer, but songwriter as well. Tickets are $35, $40 and $45.

The McIntyre Institute, specializing in liturgical dance and education, class of 2013 will present its annual dance production Called 2 Dance: Answering the Call on Friday, May 24 at 7 p.m. This uplifting dance performance will appeal to all ages and include special guest psalmist Giel, who will perform a selection of songs accompanied by the dancers from T.A.P., The McIntyre Institute's acceleration program. Individual tickets are $36 and $5 lap seats are available for infants 12 months and under.

Nu Age Gymnastics Dance will present Bellare on Sunday, May 26 at 5 p.m. This special performance combines the art and athletics of dance and gymnastics. Tickets are $17, $22, $27 and $32.

For show tickets and information, call 954-602-4500 or select your seat online at http://www.miramarculturalcenter.org. Please note, box office fees will apply.

The Miramar Cultural Center | ArtsPark is located at 2400 Civic Center Place on Red Road, north of Miramar Parkway, in Miramar. Miramar Cultural Center/ArtsPark can be found on Facebook at facebook.com/MiramarCulturalCenter and on Twitter @MiramarCultural.

Comic Jim Breuer comes to the Parker Playhouse April 13

Saturday, April 06, 2013 at 02:43 pm

Jim Breuer FORT LAUDERDALE – Radio, TV and film comic Jim Breuer brings his charismatic stage antics, dead-on impressions and family-friendly stand-up to the Parker Playhouse on Saturday, April 13 at 8 p.m.

Best-known as a Saturday Night Live cast member from 1995-1998 where he created his signature character Goat Boy and a dead-on impression of Joe Pesci, Breuer has been named one of Comedy Central network's "100 Greatest Stand-Ups of All Time" and starred in two specials for the network,
Hardcore and Let's Clear the Air. He is also known for his role as a loveable stoner alongside Dave Chappelle in the 1998 cult-classic Half Baked.

Currently the host of the weekly Sirius/XM Radio show Fridays With Breuer, Breuer sheds light on his early struggles, his rise to fame and the many lessons he's learned along the way in an extremely funny, yet personal and touching autobiography, I'm Not High: (But I've Got a Lot of Crazy Stories about Life as a Goat Boy, a Dad, and a Spiritual Warrior).
Breuer recently taped his latest one-hour comedy special All Grown Up at the Gramercy Theatre in New York City, set to premiere this summer. With over 20 years of stand-up comedy experience, Breuer's television appearances include Late Night with Conan O'Brien, The Daily Show with Jon Stewart, The Late Late Show with Craig Ferguson, Jimmy Kimmel Live, Late Night with Jimmy Fallon and The Marriage Ref.

Tickets are $23 and $33. Tickets and group discounts are available at (954) 462-0222 or select your seat on-line at www.parkerplayhouse.com. Tickets are also available for purchase at the Parker Playhouse Tuesday-Saturday from noon to 5 p.m.

The Parker Playhouse is located in Holiday Park at 707 N.E. Eighth Street in Fort Lauderdale and is managed and operated by the Broward Center for the Performing Arts.

Sun-Sentinel is a proud sponsor of the Parker Playhouse. All dates, programs and artists are subject to change.

Inspiring International Broadway Blockbuster Headlines This May at the Broward Center

Friday, April 05, 2013 at 04:51 pm

FORT LAUDERDALE – This May, the Broward Center for the Performing Arts captivates audiences with a line-up of powerful performances including War Horse, the acclaimed Broadway smash known for its poignant music and stunning stagecraft, and the season finales of Florida Grand Opera and Laffing Matterz at the Broward Center.

Florida Grand Opera presents La Traviata from Thursday, May 2 through Sunday, May 5 in the Au-Rene Theater. The performance depicts the life of a courtesan once considering the most desirable woman in Paris who falls in love, has her heart broken and is ultimately consumed by disease. Verdi's glorious music has established La Traviata as one of opera's most compelling experiences and has captivated audiences for over 150 years. The opera is not appropriate for children under six years old. Showtimes are Thursday, May 5 at 7:30 p.m., Saturday, May 4 at 8 p.m. and Sunday, May 5 at 2 p.m. Tickets are $21, $46, $ 60, $79, $89, $125 and $200 with Club Level seats available for $149 for the Thursday and Saturday performances.

The Broward Center 2012-13 Family Fun Series presented by Coventry Health Care of Florida and sponsored by PNC Bank stages We're Going on a Bear Hunt on Saturday, May 4 at 11 a.m. and 1 p.m. in the Amaturo Theater. Based on Michael Rosen's award-winning book, this interactive musical follows a brave young family that goes on a bear hunt through grass, mud, a river and more. Children will enjoy pre-show arts and crafts with Young At Art Museum and complimentary face painting. After the show, the entire family can enjoy complimentary snacks from Whole Foods Market. Individual tickets are $15 in advance and $16 when bought the day of the show with $3 lap tickets available for infants 12 months and under.

The SunTrust Sunday Jazz Brunch takes place Sunday, May 5 from 10:30 a.m. to 2 p.m. One of Fort Lauderdale's most popular community events welcomes music fans, picnic partiers and Sunday strollers to the Riverwalk Arts and Entertainment District. The SunTrust Sunday Jazz Brunch offers free music on the Peck Courtyard stage at the Broward Center for the Performing Arts, the Esplanade Stage, the Connie Hoffman Gazebo and the Las Olas Riverfront.

Bank of America Broadway Across America-Ft. Lauderdale and Florida Theatrical Association in partnership with the Broward Center for the Performing Arts present War Horse from Tuesday, May 7 through Sunday, May 19 in the Au-Rene Theater. A remarkable tale of courage, loyalty and friendship set in England as World War I begins, young Albert's beloved horse, Joey, is sold to the cavalry and shipped from England to France. He's soon caught up in enemy fire and fate takes him on an extraordinary journey serving on both sides before finding himself alone in no man's land. But Albert cannot forget Joey and, still not old enough to enlist, he embarks on a treacherous mission to find him and bring him home. This powerfully moving and imaginative drama, filled with stirring music and songs, is a show of phenomenal inventiveness that packed houses in London and New York. At its heart are astonishing life-sized puppets created by South Africa's Handspring Puppet Company that bring to life breathing, galloping, charging horses strong enough for men to ride. Showtimes vary. (Note: the media contact for War Horse is Charlie Cinnamon; (305) 672-1324; ccinnamon1@aol.com; www.BroadwayAcrossAmerica.com)

Gold Coast Jazz Society presents South Florida Jazz Divas & The Gold Coast Jazz Society Band Quartet on Wednesday, May 8 at 7:45 p.m. in the Amaturo Theater. This electrifying jazz concert features two of South Florida's most popular jazz divas, Wendy Pederson and Paulette Dozier, and a quartet from the Gold Coast Jazz Society Band. The show is led by nationally acclaimed trumpeter Steve Ahern, who has worked with legendary artists such as Aretha Franklin and Tony Bennett. Tickets are $40.

Arts Ballet Theatre of Florida presents its Spring Gala on Saturday, May 11 at 7 p.m. and Sunday, May 10 at 5 p.m. in the Amaturo Theater. The repertoire will include some of the most famous and popular classical and neoclassical pieces, as well as the world premiere of Fragmentos by Cuban choreographer Edgar Anido. The program also will include Issaev's Shostakovich Suites, an exhilarating piece scored by contemporary Russian composer Dmitri Shostakovich. Tickets are $25.

Laffing Matterz at the Broward Center concludes its season on May 12 in the Abdo New River Room. Performances this month are Thursdays and Fridays at 7:30 p.m., Saturdays at 8:30 p.m. and selected Sundays throughout the season at 4:30 p.m. Taking on the latest scandal, social media, current events and everything in-between, Laffing Matterz at the Broward Center combines the best of dinner theater with the hilarity of topical satire and has been voted "Best Dinner Theatre" by the Broward/Palm Beach New Times, "Best Dining with a Sense of Humor" by the Palm Beacher, "The Official Best Dinner Theatre of Florida" by The Best.com and a 5 star rating by Trip Advisor. Admission is $59 and $65 and includes the show and a dinner with house salad, a choice of entrée and warm sourdough bread. Appetizers, desserts and alcoholic beverages are billed separately.

Chrystal Hartigan presents Songwriter's Showcase on Monday, May 13 at 8 p.m. in the intimate setting of the Abdo New River Room at the Broward Center for the Performing Arts. Return to the days of 1960s Greenwich Village coffeehouses as musicians from around the world perform while an open mic segment lets hopefuls try out material in front of a welcoming audience. Admission is $10 at the door and a cash bar is available.

The Girl Choir of South Florida presents The Beauty in Everything on Friday, May 17 at 8 p.m. in the Amaturo Theater. The program features performances of musical works that describe the inspiring spectacle of the natural world and look inward to the beauty of the individual heart and mind. The pieces will reflect the perspective of poets, philosophers and composers from the 14th century through today from around the world, each with their unique perspective on beauty. Tickets are $20 in advance and $25 the day of the show with $10 student tickets available.

Safra National Bank of New York presents Michael-Ann Russell JCC's 17th Annual Festival Yachad on Sunday, May 26 at 7 p.m. in the Au-Rene Theater. The Israeli dance festival features more than 500 dancers performing to Israeli folk dance music with colorful costumes, amazing scenery and spectacular lighting effects. Each dance is choreographed to portray a different number that is relevant to Jewish culture. Tickets are $15, $20, $25, $35 and $50.

Tickets to all performances are available through the Broward Center's AutoNation box office at 954/462-0222 or online at www.BrowardCenter.org. The Broward Center for the Performing Arts is located in the Riverwalk Arts & Entertainment District at 201 SW Fifth Avenue in Fort Lauderdale.

In a new concept for the performing arts industry, the Club Level at the Broward Center for the Performing Arts offers an all-inclusive experience that combines world-class entertainment with exclusive lounge access to create an extraordinary evening. Located on the Mezzanine Level of the Au-Rene Theater, the Club Level allows guests to take in a live performance and enjoy a spectacular night on the town. Club Level guests enjoy complimentary valet parking, fine food, open bar, exclusive lounge access, extra-roomy theater seats and attentive service throughout the evening. The Club Level lounge will be open 60 minutes prior to curtain in the Au-Rene Theater, throughout the performance and for 45 minutes after the show. Available for individual shows, subscriptions and group or corporate sales, the exclusive Club Level also offers a Season Pass, which will guarantee the same luxurious seat to each show title at the Au-Rene Theater. For more information and to secure this season's introductory pricing, e-mail clublevel@browardcenter.org or call (954) 468-3287.

AutoNation, Greater Fort Lauderdale Convention & Visitors Bureau, Sun-Sentinel, ADT Security Services, Riverside Hotel, Exults Internet Marketing and Weston Jewelers are proud sponsors of the Broward Center. All dates, programs and artists are subject to change.
<< Start < Prev 1 2

3

4 5 6 7 8 9 10 Next > End >>


Page 3 of 119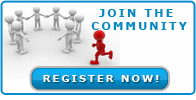 Business Directory



Click Here to Claim or Submit Your Business Listings for Free!

---
Find us on Facebook