Music & Arts
Only a few more weeks this season to get in on the fun with "Laffing Matterz at the Broward Center"
Friday, April 26, 2013 at 03:05 pm
FORT LAUDERDALE – Audiences enjoying the final weeks of this season's Laffing Matterz at the Broward Center before it ends its season on Sunday, May 12 are proving the old proverb that "He who laughs last, laughs best."
Before they take a break over the summer, the cast of multi-talented performers are leaving them laughing in the Abdo New River Room at the Broward Center while continuing to deliver what local publications have named the "Best Dinner Theater" for its award-winning combination of hilarious satire and serious dining.
"A lot has happened in the world since we began our season last fall, but fortunately for us there will always be something to poke fun at whether it is bad behavior by politicians, pop culture celebrities and fads or just the day-to-day absurdities you find living in South Florida," noted Rita Wells, co-creator of the long-running comedy hit.
Laffing Matters at the Broward Center has become a comedy tradition known for its versatile cast that play a revolving door of crazy characters caught in a whirlwind of topical skits and songs.
Before the belly laughs, audiences are treated to delicious dinner. Appetizers include homemade Lobster Bisque garnished with chives and lobster meat, two types of delectable flatbreads, homemade crab cakes, corn-dusted Calamari with marinara and sweet chili sauces and escargots in a chardonnay herb butter.
The menu features a tantalizing array of main entrees including herb-rubbed grilled tenderloin served with a brandy demi sauce, braised Lamb Osso Bucco with a hearty vegetable sauce, grilled crispy Chicken L' Orange, pan-seared salmon filet, Miso-glazed Chilean sea bass and vegetarian truffle pasta purses stuffed with a blend of cheeses.
Performances are Thursday through Saturday at 7:30 p.m. and selected Sundays at 4:30 p.m. Admission is $59 and $65 and includes the show and a dinner with house salad, a choice of entrée and a chef's selection of dinner rolls. Appetizers, desserts and alcoholic beverages are billed separately.
Tickets to all performances are available through the Broward Center's AutoNation box office at 954/462-0222 or online at www.BrowardCenter.org. The Broward Center for the Performing Arts is located in the Riverwalk Arts & Entertainment District at 201 SW Fifth Avenue in Fort Lauderdale.
AutoNation, Greater Fort Lauderdale Convention & Visitors Bureau, Sun-Sentinel, ADT Security Services, Riverside Hotel, Exults Internet Marketing and Weston Jewelers are proud sponsors of the Broward Center. All dates, programs and artists are subject to change.
Rock The Ocean's Tortuga Music Festival kicks off tomorrow, April 13th, on Fort Lauderdale Beach

Friday, April 12, 2013 at 02:08 pm

FT. LAUDERDALE, FL -- HUKA Entertainment confirms that tickets are still available for Rock The Ocean's Tortuga Music Festival presented by Landshark Lager. Rain or shine, the inaugural festival will kick off tomorrow morning, Saturday, April 13th at 11:30 am and will play host to 20 + country, rock and pop artists including: Kenny Chesney, Eric Church, The Avett Brothers, Grace Potter and the Nocturnals, Lynyrd Skynyrd, Jake Owen, Eli Young Band, Gary Clark Jr. and The Wailers among others.

Box Office Information, Online & Retail Pricing
Tickets for Rock The Ocean's Tortuga Music Festival are still available at advance prices, but will increase tomorrow, the day of event. Event passes may be purchased at the festival box office, BC Surf Shop in Ft. Lauderdale and Uncle Sam's Music Store in Miami as well as online at www.tortugamusicfestival.com. 2-day passes are $150 (today) / $160 (Saturday); 1-day passes are $100 (today, Saturday & Sunday); 2-day VIP passes are $650 (today)/ $800 (Saturday); 2-day Super VIP passes are $1300 (today and Saturday). Service charges may apply.

The festival box office is located on Seabreeze Blvd near the overpass crosswalk ( www.tortugamusicfestival.com/map ) and will be open from:
Friday: 10 AM – 6 PM
Saturday: 8 AM – 8 PM
Sunday: 10 AM – 7 PM

Shuttle Service Information
For easy transport to the event, festivalgoers should utilize the Tortuga Shuttle Service from the Las Olas Riverfront area to the event grounds. Ample parking will be available near the Tortuga Shuttle stop entrance at 300 S.W. 1st Avenue, Fort Lauderdale, FL 33301, where a fleet of shuttles, riverboats and water taxis will be standing by to take guests to their beachfront festival destination. Shuttle passes to the festival site are available for $15 round-trip (2-days) or $10 round-trip (single-day) and may be purchased in advance online or walk up (cash only.

Artists Repurpose Pianos for Public Play in Downtown Fort Lauderdale

Thursday, April 11, 2013 at 05:48 pm

FORT LAUDERDALE, FL -- On April 27 and 28, 2013 Play Your City will launch during a weekend event that spans both FATVillage's monthly Art Walk and Riverwalk's Sunday Arts event.

The City of Fort Lauderdale and Riverwalk Fort Lauderdale have partnered with Cadence, a downtown based Landscape Architecture and Urban Design firm to collaborate on this public art and music installation. The launch event will be held Saturday April 27 during FATVillage Art Walk from 7pm-11pm and Sunday April 28th in the Riverwalk Pavilion amid the Sunday Arts vendors from 11am-2pm.

The double header launch event will feature the brigade of pianos all in one venuw for the public to view before they are dispersed throughout Downtown Fort Lauderdale. A map of the piano's traveling schedule will be on display and featured artists will be on hand for attending visitors to meet. The public will also have a hand in deciding the final locati! on of each of these pianos. A ballot of various locations downtown will be provided for visitors to choose the top destinations for each piano to make its final home.

"The Fort Lauderdale Play Your City project is inspired by the success of other national cities implementing similar projects to activate their urban public spaces." said Phil Thornburg, Director of Ft Lauderdale Parks and Recreation Department. "This demonstrates a low-cost way to instantly activate public spaces and ultimately improve the livability of the city. This tactical urbanism approach will help to cultivate vibrancy, allowing users to experience these urban environments in a more interactive setting." said Co-Founder of Cadence, Gage Couch. Cadence brings their background in urban design and experience from the community event Revel on the Block to connect both physical and social landscapes to the Play your City project team.

"Encouraging citizens to spontaneously connect through viewing artists' pianos and promoting impromptu public interaction around music, the piano becomes the catalyst for activating space and engaging the community in the underutilized public landscapes we have around downtown Fort Lauderdale." said Rebecca Bradley Co-Founder of Cadence. "Seeing these pianos move around downtown and seeing what transpires around them will be exciting to watch" said Genia Duncan-Ellis, President and CEO of Riverwalk Fort Lauderdale. She continues, "Adding them to the mix of activities we already have in place along Fort Lauderdale's Riverwalk seemed a natural fit, this is just the type of year-round activity the Riverwalk strives to provide for residents and visitors alike."

Play Your City will feature repurposed pianos by artists Brian Buzzella, Luzalma Gonzalez, Richard Vergez and two by MoAFL Art Academy Students. The Play your City brigade of pianos will be in various locations around Downtown for a three-month period. "We're delighted to see the City working with local designers, artists and non-profit organizations to improve the vibrancy of Downtown for those that work and live here." says Bradley.

Les Ballets Trockadero de Monte Carlo and Family Theater Performances highlight May at Parker Playhouse

Monday, April 08, 2013 at 04:49 pm

Ballet Trockadero FORT LAUDERDALE – The playful, talented and always entertaining Les Ballets Trockadero de Monte Carlo and family theater performances celebrating literacy, history and science take the Parker Playhouse stage this May.

Based on the Caldecott Honor book by Doreen Cronin and Betsy Lewin, Click, Clack, Moo will be presented as part of the Smart Stage Matinee Series on Wednesday, May 1 at 10 a.m. Farmer Brown's cows learn to type and his chickens go on strike, so he must decide whether to give into their demands in this adventurous musical. Tickets are $6 for individual seats, $5.50 for groups of 10 or more with $3 lap seats available for infants 12 months and under.

The Les Ballets Trockadero de Monte Carlo return with their buoyant and hilarious combination of dance and a wicked comedic sensibility on Thursday, May 2 at 8 p.m. By incorporating and exaggerating the foibles, accidents and underlying incongruities of serious dance, the all-male company --heavy bodies delicately balancing on toes as swans, sylphs, water sprites, romantic princesses, angst-ridden Victorian ladies – deliver an irresistible evening for dance aficionados and complete novices. Tickets are $37.50, $47.50 and $57.50.

ArtsPower presents the touching Holocaust production My Heart in a Suitcase as a Smart Stage Matinee on Monday, May 6 at 10 a.m. This gripping show introduces young audiences to the Holocaust by telling the story of a young girl's fight for survival after Nazis invaded her town and turned her life upside down. Tickets are $6 for individual seats, $5.50 for groups of 10 or more and $3 for lap seats for infants 12 months and under.

An interactive performance by Doktor Kaboom!, sponsored by PNC Bank, on Tuesday, May 7 at 10 a.m. creatively blends theater arts with the wonders of scientific exploration. A part of the Smart Stage Matinee Series, this performance takes audiences on an amazing educational tour of the modern scientific method, using humor and comedy while demonstrating spectacular applications of the physical sciences. Individual seats are $6, $5.50 for groups of 10 or more with $3 lap seats available for infants 12 months and under.

Tickets and group discounts are available at (954) 462-0222 or select a seat online at www.ParkerPlayhouse.com. Tickets are also available for purchase at the Parker Playhouse box office Tuesday - Saturday from 12 p.m. - 5 p.m.

The Parker Playhouse, located in Holiday Park at 707 N.E. Eighth Street in Fort Lauderdale, is an affiliated venue of the Broward Center for the Performing Arts, which provides programming and management of the facility. All dates, programs and artists are subject to change. Sun-Sentinel is a proud sponsor of the Parker Playhouse.

Vibrant Jazz and inspirational dance grace the stage at the Miramar Cultural Center this May

Monday, April 08, 2013 at 04:39 pm

Renee Olstead MIRAMAR – This May, the Miramar Cultural Center presents a dynamic performance featuring jazz singer Renee Olstead; Called 2 Dance: Answering the Call, the annual production of The McIntyre Institute School of Liturgical Dance; and Bellare, a special performance combing dance and gymnastics by Nu Age Gymnastics.

Spend and evening with jazz singer and actress Renee Olstead on Saturday, May 18 at 8 p.m. Known for starring roles in The Secret Life of the American Teenager and Still Standing, Olstead has performed with jazz legends such as Wynton Marsalis, Billy Childs, and John Clayton among others. She has graced the stages of International musical festivals at the Montreux Jazz Fest (Switzerland), Java Jazz Fest (Indonesia), Montreal Jazz Fest (Canada), Playboy Jazz Fest (USA), and LIVE 8 (Germany). Her first album reached #1 on Billboard's Jazz charts and her second album showcased her skills not only as a singer, but songwriter as well. Tickets are $35, $40 and $45.

The McIntyre Institute, specializing in liturgical dance and education, class of 2013 will present its annual dance production Called 2 Dance: Answering the Call on Friday, May 24 at 7 p.m. This uplifting dance performance will appeal to all ages and include special guest psalmist Giel, who will perform a selection of songs accompanied by the dancers from T.A.P., The McIntyre Institute's acceleration program. Individual tickets are $36 and $5 lap seats are available for infants 12 months and under.

Nu Age Gymnastics Dance will present Bellare on Sunday, May 26 at 5 p.m. This special performance combines the art and athletics of dance and gymnastics. Tickets are $17, $22, $27 and $32.

For show tickets and information, call 954-602-4500 or select your seat online at http://www.miramarculturalcenter.org. Please note, box office fees will apply.

The Miramar Cultural Center | ArtsPark is located at 2400 Civic Center Place on Red Road, north of Miramar Parkway, in Miramar. Miramar Cultural Center/ArtsPark can be found on Facebook at facebook.com/MiramarCulturalCenter and on Twitter @MiramarCultural.
<< Start < Prev 1

2

3 4 5 6 7 8 9 10 Next > End >>


Page 2 of 118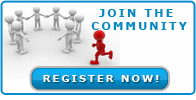 Business Directory



Click Here to Claim or Submit Your Business Listings for Free!

---
Find us on Facebook