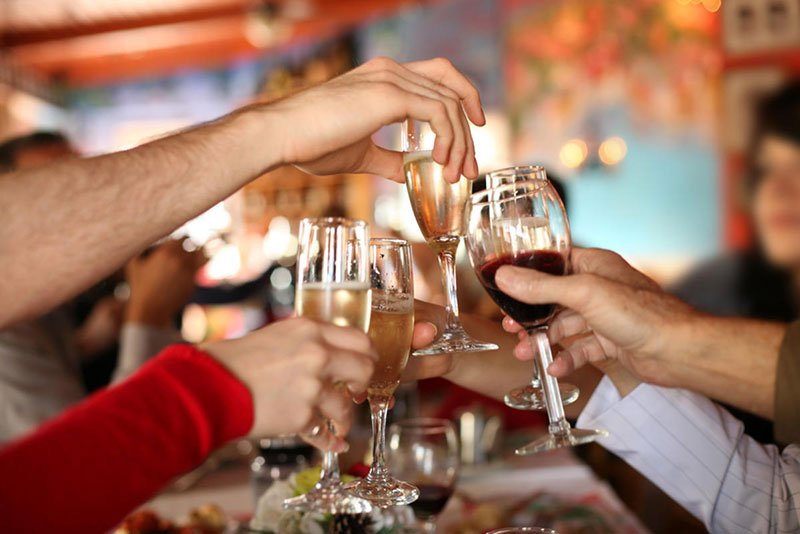 Fort Lauderdale, FL March 2, 2017 - The Museum of Discovery and Science will host its 22nd Annual Bank of America Wine, Spirits and Culinary Celebration on Friday, April 7, 2017. The event is presented by Bank of America and all proceeds benefit the Museum.
This year's co-chairs: Sal Ferradas of Bank of America, Elliott Flynn of Meehan Financial Group, and John Magee of Southern Glazer's Wine & Spirits are expecting at least 1,500 guests. Event highlights include tastings from South Florida's leading restaurants and a vast array of wines and spirits from around the world, courtesy of beverage sponsor Southern Glazer's Wine & Spirits. There will also be an assortment of craft beers to taste, great items in the silent auction and a complimentary Riedel wine glass for every guest.

"The Wine, Spirits and Culinary Celebration is always an incredible event in Fort Lauderdale and my favorite event in South Florida! The energy of the crowd is electric. With over 40 restaurants and over 100 wine, spirit and beer vendors throughout the Museum it's an exploration that will find your palate dancing with joy." says Elliott Flynn.
Platinum guests will enjoy premium cuisine, exclusive access to Platinum Lounge and early access to the Grand Tasting. Doors open for the Platinum experience at 5:30 p.m. Grand Tasting admission begins at 6:30 p.m.
The Grand Tasting will feature over 40 of South Florida's top restaurants and a sampling of over 100 wine, spirits, and craft beers. This will be followed by the ultra-chic After-Party Lounge where all guests can continue to enjoy additional culinary delights from the After-Party restaurant partners and dance under the stars. The After-Party will take place from 8 p.m. to 11 p.m. in the Museum's Grand Atrium.
One of the distinguishing features of the Wine, Spirits, and Culinary Celebration is the quality of the restaurants. This year's list includes the following, with more to come: A Joy Wallace Catering, Design and Special Events, Angelo Elia Pizza Bar & Tapas, Aprons Cooking School, Barbados Tourism Marketing, Beauty & The Feast Bar/Kitchen, Black Tie Events, Boatyard, Buenos Aires Bakery & Café, Café Ala Carte, Casa Calabria, Chez Gourmet, Crepemaker, Fare to Remember, Gino's Market, Grateful Palate, Healthy Xpress, Ilios (Hilton), John Knox Village, Kitchen 305, Lobster Bar Sea Grille, Mojo, Nespresso, S3, Seasons 52, Seven Seas Purity of Life, LLC, Shooters Waterfront, Sidecar Kitchen, Sky Thai Sushi, Susie's Scrumptuous Sweets, SuViche, Timpano and YOLO.

Tickets are $250 for the Platinum experience (only 500 tickets available at this level) and $150 for the Grand Tasting. Parties of ten receive a reduced rate of $2,250 Platinum and $1,350 for Grand Tasting Host packages. For tickets please visit: modsevents.org. For sponsorship opportunities or additional information please contact Hillary Wallace at 954.713.0918 or hillary.wallace@mods.net.
Guests are encouraged to share in excitement of the event through social media by posting pictures of the event on Museum of Discovery and Science Facebook Page, Tweeting @IMAXSOFL, and utilizing Instagram to upload their event photos by tagging the Museum's IG page: @m0ds with the hashtag: #MODSWine.
Major sponsors of the 22nd Annual Wine & Culinary Celebration are: Bank of America and Southern Glazer's Wine & Spirits; American Express, American Marketing & Management, Inc., AutoNation, BB&T, Berkowitz Pollack Brant, City Furniture, Doubletime Digital, Elliott Flynn, Ellis Diversified, Inc., Ernst & Young, Farlie, Turner & Company, LLC, Francis Nardozza, Gold Coast Beverage, Grant Thornton, Gray Robinson, Greenberg Traurig, Gunster, Hinden, McLean & Arbeiter, PA, Lochrie & Chakas, PA, Michael Kimmy, PNC Bank, Republic Services, Stiles Corporation, SunTrust, TD Bank, Wells Fargo and WSVN. Radio partners include Cox Media's HITS 97.3, EASY 93.1 and HOT 105. Media partners include Lifestyle Media Group and Think Magazine.