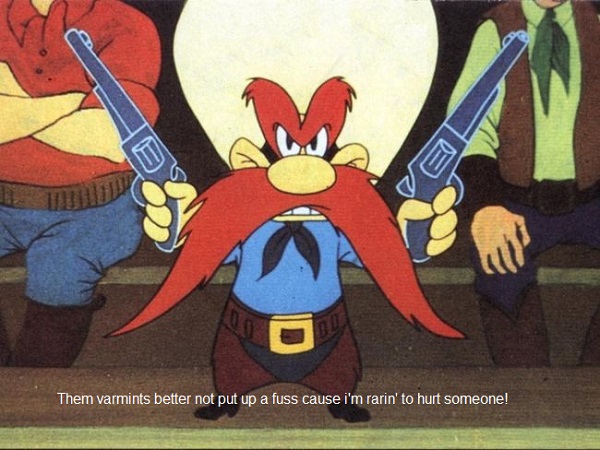 The upcoming Republican national convention in Cleveland received a petition signed by 50,000 people to allow guns in the Quicken Loans Arena. There will be no guns allowed according to the Secret service who handles security for national political conventions.
This has infuriated the gun advocates. The arena has a policy against guns or weapons of any kind. Who will populate the 20,000 seat arena? The kinds of people who attend Trump rallies where violence has been the norm.
The republican National committee has struggled to find a way to placate the gun advocates with some updated rules.
1, a collapsible baton or a short baseball bat that fits in your backpack, should be no problem for those who want to 'let off some steam'.
2, a pepper spray kiosk in the lobby will be fully stocked for your convenience.
3, trained personal attack dogs will be temporarily licensed for 'emotional support' and be available to convention attendees.
4, psychics will be stationed at all entrances to 'identify' possible troublemakers to those with an urge to 'throw someone out'.
5, Punching bags with the face of Hillary Clinton will be located outside all restrooms for a quick 'tension relief moment'.
6, giveaways of socks filled with ball bearings will be in the delegates welcome package. (Elephant logo optional) It will also contain a reminder that popping balloons do not sound like gunfire, so there's no need to hit the floor.
7, turn the convention into a reality show where Donald Trump exhorts his followers to 'do what it takes' to get him the nomination.
8, If Trump is not nominated, run like hell!