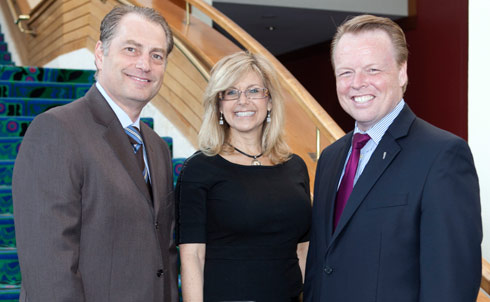 Ed and Tracey Dikes, owners of Weston Jewelers, with Broward Center for the Performing Arts President and CEO Kelley Shanley.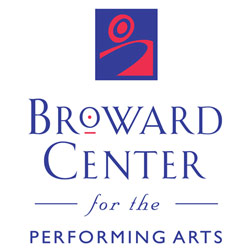 FORT LAUDERDALE – The Broward Center for the Performing Arts, consistently ranked as one of the top ten venues of its size in the world, has announced that Weston Jewelers, South Florida's premier independent jeweler, is now a corporate partner.
"We are delighted to welcome Weston Jewelers as a new corporate partner and salute the many ways that they contribute to building a stronger community," said Broward Center for the Performing Arts President and CEO Kelley Shanley. "Support from the business sector is absolutely vital in ensuring that the Broward Center can fulfill our mission."
In addition to presenting more than 700 performances each year to more than 600,000 patrons, the Broward Center offers award-winning education programs that have served more than 2.5 million students since the Center opened. Mission-driven, the Broward Center acts as a catalyst to bring the arts, education and business sectors together in ways that benefit the community.
At Weston Jewelers, we take pride in offering our customers the highest quality and finest selection of gems, jewels and timepieces from the world's most renowned brands," said Ed Dikes, co-owner of Weston Jewelers. "Tracey and I are very excited to be partnering with the Broward Center who similarly provides the South Florida community with a superior experience and world class service."
Weston Jewelers is very committed to giving back and has supported many South Florida non-profit organizations. Some of the charities which it has partnered with include Make-a-Wish Foundation, Kids in Distress, Joe DiMaggio Children's Hospital, JAFCO, NSU CARD (Center for Autism and Related Disabilities) and the Mario V. Chalmers Foundation.
This sponsorship comes as the Broward Center is undertaking a $50 million renewal and expansion project that will add new dimensions to the Broward Center experience, increase educational programming, further its economic impact, return the theaters to state-of-the-art and create new experiences for audiences.