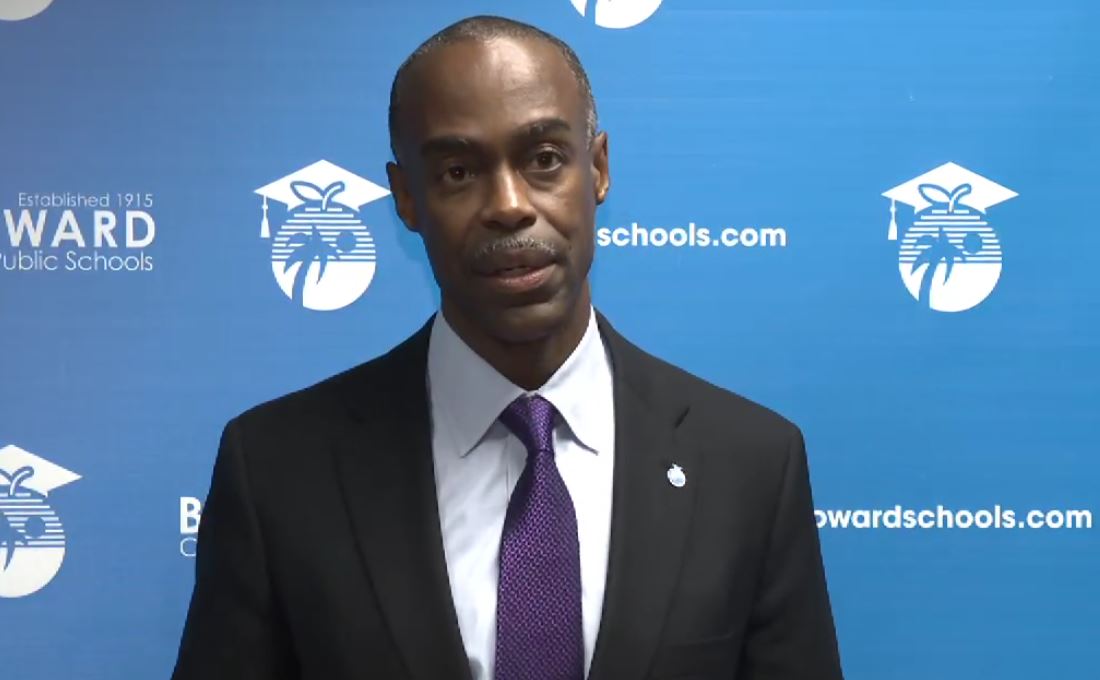 Statement from Broward County Public Schools Superintendent Robert W. Runcie regarding recent guidance from the U.S. Department of Justice and U.S. Department of Education:
"As a community, among the most important things we can do is to provide a high-quality education for all students in safe and secure learning environments. Broward County Public Schools (BCPS) respects and supports the needs of all of our diverse students.
As a District, we have a moral obligation and responsibility to protect students from discrimination, bullying and harassment. Prior to the federal guidance provided in May 2016, BCPS had guidelines in place to support transgender students. Therefore, the announcement by the U.S. Department of Justice and U.S. Department of Education will not have an impact on the operation of our schools. There will be no change to the District's existing non-discrimination policy, which is as follows:
The School Board of Broward County, Florida, prohibits any policy or procedure which results in discrimination on the basis of age, color, disability, gender identity, gender expression, national origin, marital status, race, religion, sex or sexual orientation.
In addition, long before the federal guidance was issued in May 2016, the District's schools had – and continue to have – gender neutral bathrooms available for all students.
Our administrators, teachers and staff want our students to feel safe and accepted in their school communities. BCPS provides resources and guidance to our schools on a regular basis, such as:
Providing professional development on meeting the needs of our diverse students;
Providing the District's Transgender Support Guide to our schools, which outlines our roles and responsibilities;
Instituting and supporting awareness campaigns; and
Creating community partnerships.
The bottom line for Broward County Public Schools: we will continue to respect, value and support the varying needs of our diverse students, and we will continue to provide all students with the resources to succeed in their education and beyond."
-Superintendent Robert W. Runcie
Watch a video of Superintendent Runcie delivering the statement during a media briefing on Thursday, February 23, 2017, visit https://eduvision.tv/l?Oyemmc.