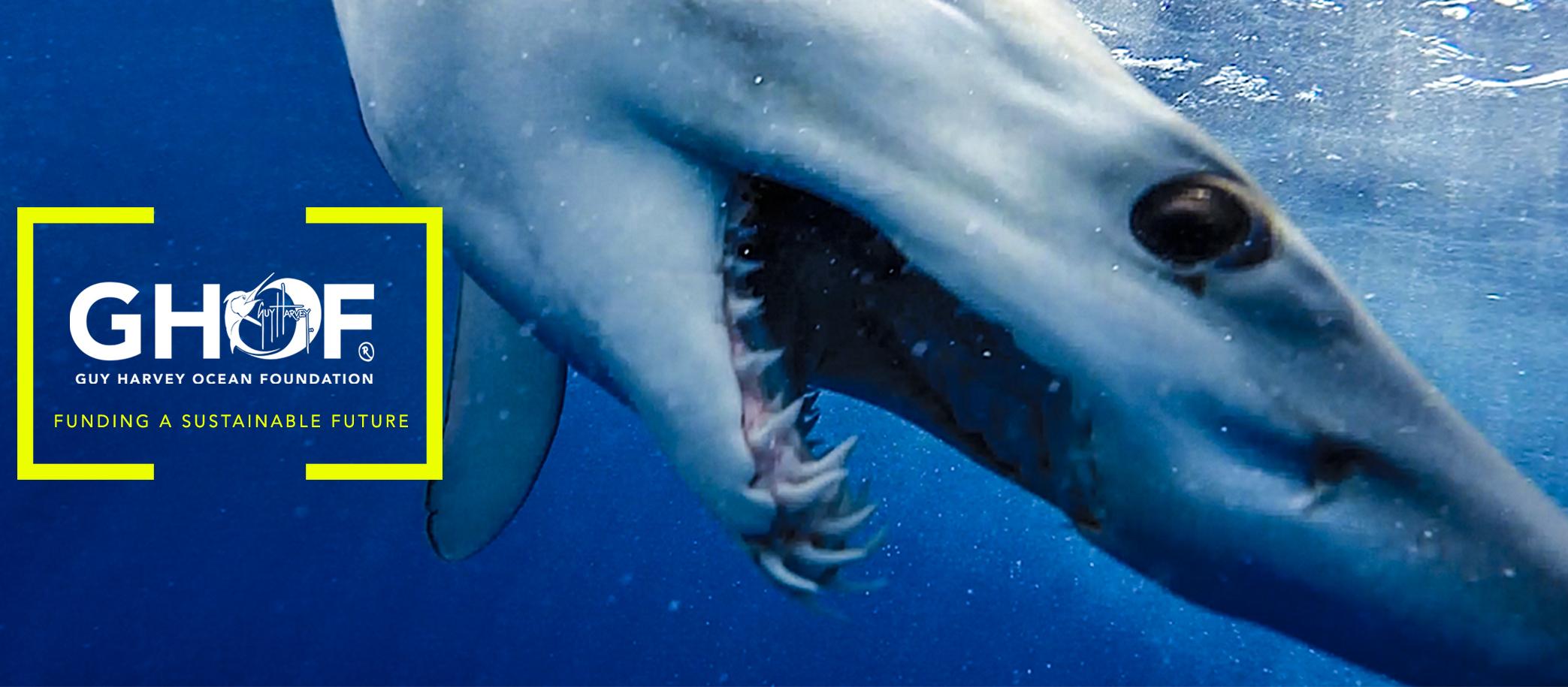 LAUDERDALE, Fla. – The application process is now open for the 2018 Guy Harvey Scholarships available to full-time undergraduate and graduate students enrolled at a Florida higher education institution who are conducting research related to the biology, ecology, habitat or management of fish in Florida's marine environment.
Up to eight $5,000 scholarships funded by the Guy Harvey Ocean Foundation, a non-for-profit organization that conducts scientific research and hosts educational programs aimed at conserving the marine environment, and administered by the Florida Sea Grant College Program, will be awarded. In addition to the $5,000 scholarship to support their academic program, recipients will receive a certificate designed and signed by world-renowned artist, scientist, conservationist and explorer Dr. Guy Harvey.
"In awarding these scholarships, we take into consideration the breadth of research methods needed to effectively understand and sustainably manage marine life," said Dr. Harvey. "It is vitally important that we cultivate the next generation of leaders in the marine sciences industry."
Applicants must submit all required materials by 4 p.m. EST on Thursday, January 18, 2018. The application requires: a current resume; a two-page career statement describing key experiences that led the student to this point in their career and explaining their qualifications for this scholarship; one letter of recommendation; a signed letter from the student's faculty advisor on university letterhead; a photocopy of their college transcripts; and a two page description of the research they are conducting for their master's thesis, Ph.D. dissertation or formal undergraduate research project.
A panel of faculty members from Florida universities will review applications and recommend scholarship finalists to the Guy Harvey Ocean Foundation. For more information, visit www.flseagrant.org/students/scholarships or contact Melissa Macarages at 352-392-5870 or via email at mmacarages@ufl.edu.
Application materials can be submitted electronically or by mail to Melissa Macarages, Florida Sea Grant College Program, 1762 McCarty Drive, Building 803, University of Florida, P.O. Box 110400, Gainesville, FL 32611-0400. To see a list of current and past scholarship recipients and their projects, visit www.flseagrant.org/students/current/.