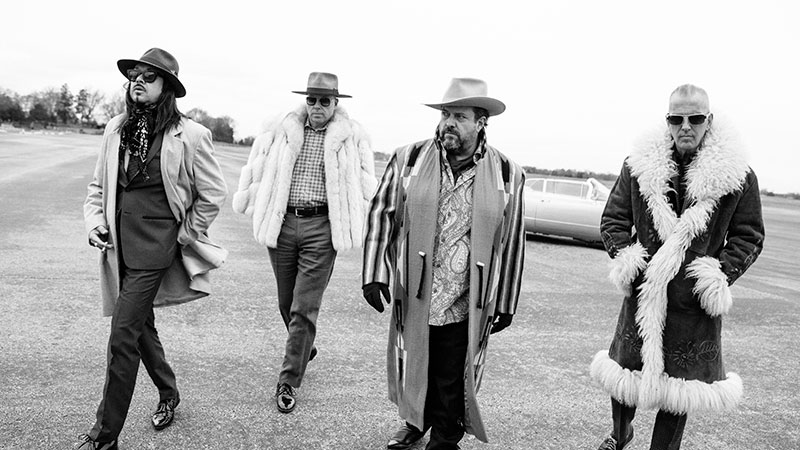 FORT LAUDERDALE – The Broward Center for the Performing Arts and AEG Presents bring The Mavericks to the Parker Playhouse on Friday, December 1 at 8 p.m. Tickets are on sale now.
Considered by many to be one of the great and most unique American bands, The Mavericks formed in Miami in the late-1980's, eventually moving to Nashville and launching what would be an incredible career that featured hits, sold out tours and the creation of a large and loyal fan base.
The Mavericks created a one-of-a-kind sound that seamlessly blended elements of rock, Latino, folk, blues, country and more. Following a nine year hiatus, The Mavericks re-formed in 2012 going on to release two more highly acclaimed studio albums and toured relentlessly bringing their exhilarating live shows to longtime fans and new generations worldwide.
Led by the mesmerizing vocals of Raul Malo, the driving swing of drummer Paul Deakin, the masterful playing of guitarist Eddie Perez and eccentric style of keyboardist Jerry Dale McFadden, The Mavericks have once again solidified themselves as a seminal musical force, both live and in the studio.
Their unparalleled singular sound cannot be neatly confined to any one genre or demographic, and their latest album Brand New Day is yet another fresh example of just why that is. The album opens with the tejano/bluegrass-inspired "Rolling Along", which sets a tone before the wall-of-sound power of the title track thrusts the listener deep into the musical journey. From the '60's flavored "Easy As It Seems" to the accordion-fueled shuffle of "I Will Be Yours" to the heart-melting beauty of "Goodnight Waltz", Brand New Day finds the eclectic unit as inspired, passionate and commanding as ever.
Tickets are $34.50-67.50. Ticketmaster is the only official ticketing service of the Broward Center, Parker Playhouse and affiliated venues. Buy tickets online at www.BrowardCenter.org, www.ParkerPlayhouse.com, www.Ticketmaster.com; by phone at 954-462-0222; in person at Ticketmaster outlets or the Broward Center's AutoNation Box Office. Tickets are also available for purchase at the Parker Playhouse box office Tuesday through Saturday from 12 p.m. to 5 p.m.
The Parker Playhouse, located in Holiday Park at 707 N.E. Eighth Street in Fort Lauderdale, is an affiliated venue of the Broward Center for the Performing Arts, which provides programming and management of the facility. All dates, times, programs, artists and ticket prices are subject to change without notice.
The Parker Playhouse 2016-2017 season is presented by the Broward Performing Arts Foundation with generous support from the Salah Foundation.
Sun Sentinel is a proud sponsor of the Parker Playhouse.