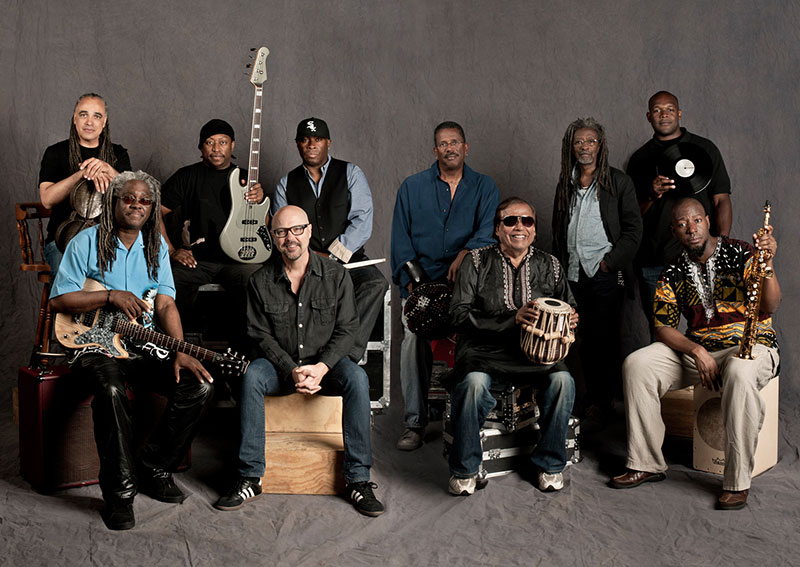 FORT LAUDERDALE – The Miles Electric Band, an ensemble of world-class talents featuring performances from a unique roster of players, will perform at Parker Playhouse on Thursday, November 16 at 8 p.m.
Celebrating Miles Davis, the band revisits the repertoire from his electric period as a framework for modern jazz innovation.
Miles Davis alums include Grammy® nominee Robert Irving III on piano, noted percussionist Darryl Munyungo Jackson and Grammy® winner and Davis' nephew Vince Wilburn, Jr. on drums. Also filling essential roles in the band are Dwayne Thomas Jr. on bass, guitarist David Gilmore, trumpeter Etienne Charles, saxophonist Antoine Roney and Debasish Chaudhurion on tabla.
One of the most innovative figures in jazz history, trumpeter Miles Davis won eight Grammy® Awards, received 32 nominations and was honored with a Recording Academy Lifetime Achievement Award. Ten of his recordings have been inducted into the Grammy Hall Of Fame, including Birth of the Cool, Bitches Brew and Kind of Blue.
The Miles Electric Band is now a featured part of the Davis family's plan to bring his music to a new generation of music lovers through festival appearances and recordings.
Tickets are $50.50-$100.50. Ticketmaster is the only official ticketing service of Parker Playhouse. Buy tickets online at ParkerPlayhouse.com and Ticketmaster.com; by phone at 954.462.0222; in person at the Parker Playhouse box office Tuesday through Saturday from 12 p.m. to 5 p.m. and at the Broward Center's AutoNation Box Office.
The Parker Playhouse, located in Holiday Park at 707 N.E. Eighth Street in Fort Lauderdale, is an affiliated venue of the Broward Center for the Performing Arts, which provides programming and management of the facility. The Broward Center 2017-2018 season is presented by the Broward Performing Arts Foundation.
For more information visit ParkerPlayhouse.com, like us on Facebook at Facebook.com/TheParkerPlayhouse and join the conversation on Twitter with #ParkerPlayhouse.
Sun Sentinel is a proud sponsor of the Parker Playhouse.