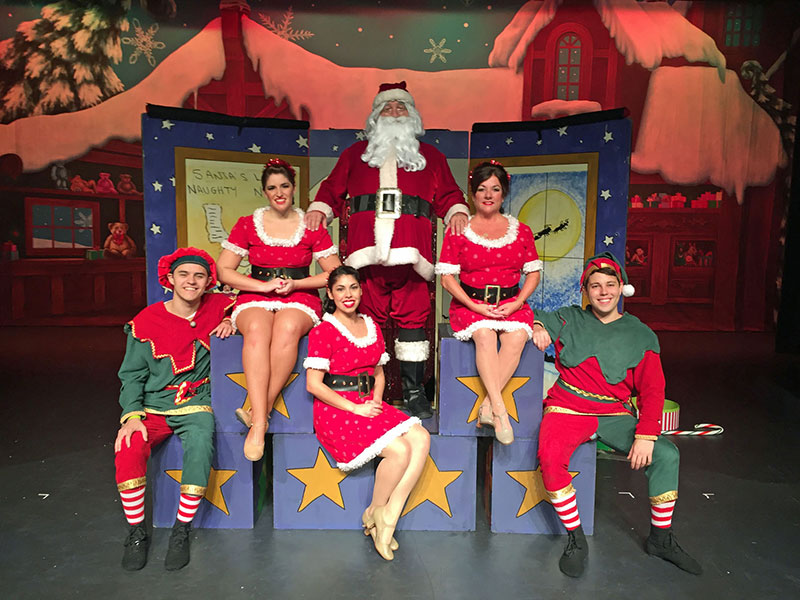 FORT LAUDERDALE – The fast-paced rollicking musical Holiday Traditions Around the World offers students a joyous tour of the season at the Broward Center for the Performing Arts on Monday, December 18 at 10 a.m.
In a heartwarming jubilee that celebrates the mosaic of cultures that surround us, audiences will sing, clap and tap along with dances, songs and stories from Christmas, Hanukkah, Kwanzaa and many other traditions that instill the magic of the season.
Recommended for grades 2-4, Holiday Traditions Around the World is presented in the Amaturo Theater as a JM Family Enterprises Smart Stage Matinee.
Tickets are $7.20 with $3 lap seats for infants 12 months and under.
Groups of 10 or more may also purchase a post-show Smart Stage Plus 40-minute workshop at 11:20 a.m., in which students learn the some of the songs and dances they have just seen. Workshop tickets are an additional $5 per student.
Ticketmaster is the only official ticketing service of the Broward Center, Parker Playhouse and affiliated venues. Buy tickets online at Broward Center or Ticketmaster.com; by phone at 954.462.0222 or the Broward Center's AutoNation Box Office. Know who you are buying from when you purchase tickets.
The Broward Center for the Performing Arts is located in the Riverwalk Arts & Entertainment District at 201 SW Fifth Avenue in Fort Lauderdale.
For more information visit BrowardCenter.org, like us on Facebook at Facebook.com/BrowardCenter, follow us on Twitter and Instagram @BrowardCenter, subscribe to our channel at Youtube.com/user/BrowardCenter and join the conversation with #BrowardCenter.
The Broward Center 2017-2018 season is presented by the Broward Performing Arts Foundation. AutoNation, Bank of America, Greater Fort Lauderdale Convention & Visitors Bureau, LATAM AIRLINES, MasterCard, Paramount Refreshment Solutions and Sun Sentinel are proud sponsors of the Broward Center.