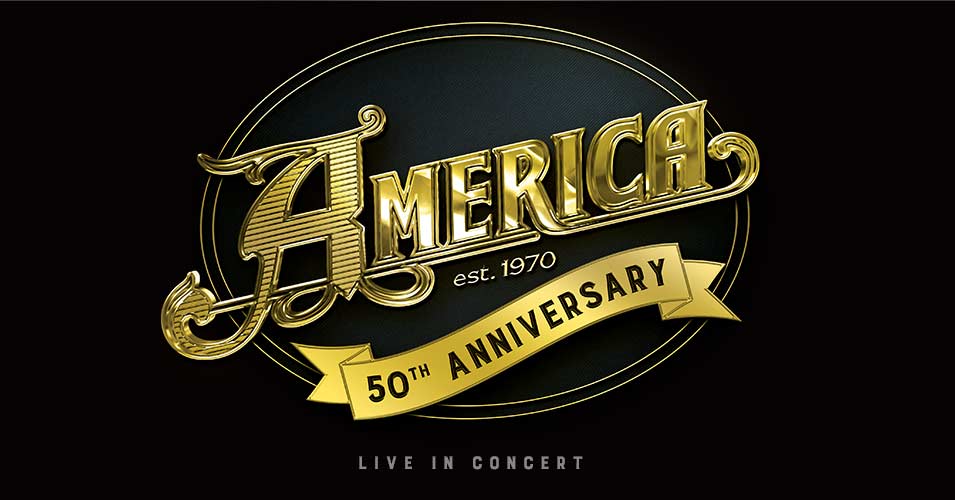 FORT LAUDERDALE – The Broward Center for the Performing Arts and AEG Presents bring America to the Parker Playhouse on Thursday, January 24 at 8 p.m. Tickets go on sale Friday, September 21 at 10 a.m.
The perennial classic-rock favorite will celebrate its 49th Anniversary in 2019. Founding members, Gerry Beckley and Dewey Bunnell (along with former band mate Dan Peek) met in high school in London in the late 1960s and quickly harmonized their way to the top of the charts on the strength of their signature song "A Horse With No Name."
America became a global household name and paved the way with an impressive string of hits following the success of their first no. 1 single. Nearly five decades later, these friends are still making music together, touring the world and thrilling audiences with their timeless sound.
Tickets are $45.50 – $87.50. VIP packages are $185 – $250 and include premium seating and exclusive assorted merchandise. Ticketmaster is the only official ticketing service of Parker Playhouse. Buy tickets online at ParkerPlayhouse.com and Ticketmaster.com; by phone at 954.462.0222; in person at the Parker Playhouse box office Tuesday through Saturday from 12 p.m. to 5 p.m. and at the Broward Center's AutoNation Box Office.
The Parker Playhouse, located in Holiday Park at 707 N.E. Eighth Street in Fort Lauderdale, is an affiliated venue of the Broward Center for the Performing Arts, which provides programming and management of the facility. The Broward Center 2017-2018 season is presented by the Broward Performing Arts Foundation.
For more information visit ParkerPlayhouse.com, like us on Facebook at Facebook.com/TheParkerPlayhouse and join the conversation on Twitter with #ParkerPlayhouse.