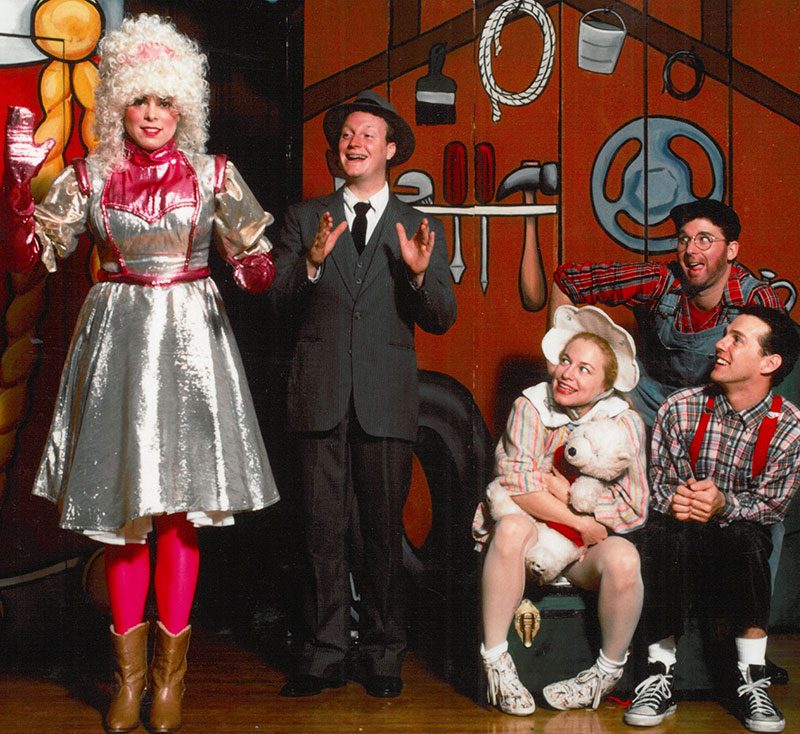 FORT LAUDERDALE – Young audiences learn lessons about the Christmas spirit and the real meaning of the holiday in the musical Santa's Enchanted Workshop presented as a JM Family Enterprises Smart Stage Matinee in the Amaturo Theater at the Broward Center Tuesday, December 4 at 10 a.m.
In this performance recommended for grades K–5, a brother and sister set out to find out about Christmas by traveling to the North Pole. Trapped in a blizzard, they wind up in a dilapidated gas station run by a mysterious old man named Nick. He shows them the wonders of imagination and they help bring his rundown gas station to life as a magic toyshop but they must contend with Mr. Gasket J. Wasket, one of the silliest villains ever.
Staged by Virginia Repertory Theatre, Santa's Enchanted Workshop has book, music and lyrics by Richard Giersch and additional lyrics by Burce Craig Miller.
Tickets are $7.20 and $3 lap seats for infants 12 months and under. Ticketmaster is the only official ticketing service of the Broward Center, Parker Playhouse and affiliated venues. Buy tickets online at BrowardCenter.org or Ticketmaster.com; by phone at 954.462.0222 or the Broward Center's AutoNation Box Office. Know who you are buying from when you purchase tickets.