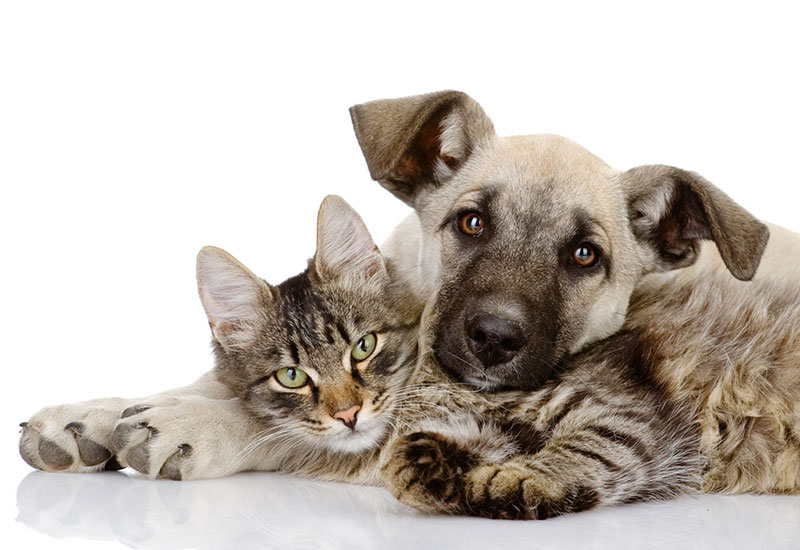 Fort Lauderdale, FL – June 1st marks the beginning of hurricane season and the Humane Society of Broward County (HSBC) wants to remind everyone that as you prepare your home and family, don't forget to include your pets in your hurricane plans. Your plans should include what you will need to have on hand for your pets in case of an emergency, and where your pets will go if you have to evacuate your home. If it is too dangerous for you to stay home during a hurricane, then it is too dangerous for your pets to stay there as well.
If you live in an evacuation zone, ask a friend or relative that lives in a safe zone if you can come with your pets to ride out the storm. Make these arrangements in advance. A pet-friendly hotel in a safe zone is also an option. Make a list of several pet-friendly hotels and call to verify their policies. Be aware that these hotels fill up quickly, when a storm is coming. Your vet office or a boarding kennels are other options, but remember these facilities require proof that your pet is up-to-date on their vaccinations, so don't wait until the last minute to have these done.
Make sure you have a two week supply of food and water for each pet, portable carriers/crates, litter box and scooper with litter or newspaper, toys, proof of current vaccines, a current photo of your pet, plastic bags for handling waste, a collar with current ID tags and have your pet microchipped.
The Humane Society of Broward County is not able to board your pets. For the past 15 years the HSBC has operated the Pet Friendly Shelter (a shelter where owners can go with their pets) with the Broward County Chapter of the American Red Cross. Effective June 2018 this will now be handled by Broward County Animal Care and Adoptions – a division of Broward County government. Should you have any questions about which facilities will be designated as pet friendly, or other questions, contact them at 954-359-1313.
The HSBC is a private, non-profit organization supported by donations from people and companies who want to help us help the animals. The shelter receives no government funding and is not affiliated with any local or national organization with a similar name. To learn more visit www.humanebroward.com . There is additional information under the "services" tab about how to prepare.