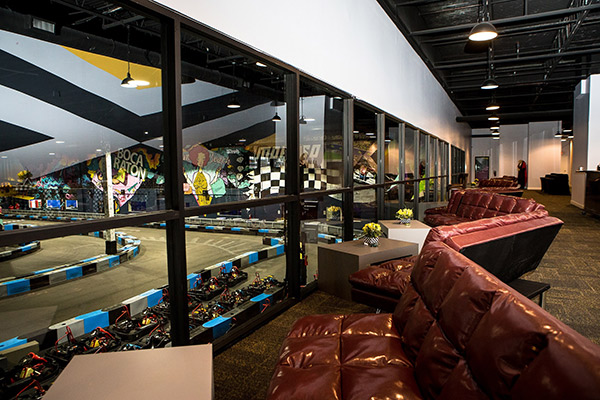 Fort Lauderdale, FL – Xtreme Action Park, Florida's largest family indoor entertainment center, is pleased to announce details on Phase Two of its ongoing expansion. As part of this multimillion dollar project, the venue has doubled in size and now offers more than 10 interactive attractions and event spaces that cater to a wide range of corporate activities and special occasions. Previously 90,000 square feet, Xtreme Action Park will now offer over 210,000 square feet of exciting, themed attractions under one roof.
"The continued growth plan of Xtreme has been a thrilling ride," said Aaron Parkinson, co-owner of Xtreme Action Park. "The addition of these unique attractions and the expansion of our food and beverage program has made us the largest indoor family entertainment venue in Florida. Our goal is to offer something totally out-of-the-box and exciting to every person who walks through the door."
Since its launch in 2015, Xtreme Action Park has been wowing its visitors from around the world with the longest and fastest indoor asphalt race rack. The track offers a "real" race experience with European gas powered karts on a half mile poured asphalt track for superb handling and grip with carts that can reach speeds of 45mph.
With the goal of becoming the largest indoor entertainment center in the country, Xtreme Action Park is expanding in several phases. Phase One of the plan, which totaled 90,000 square feet, was completed in July 2015 with the renovation of the go kart track and the introduction of the Sky High Indoor Ropes Course, ten recreational bowling lanes, The Arcade and The Pit Bar, a sports bar featuring DirectTV sports packages and the UFC Fight Nights.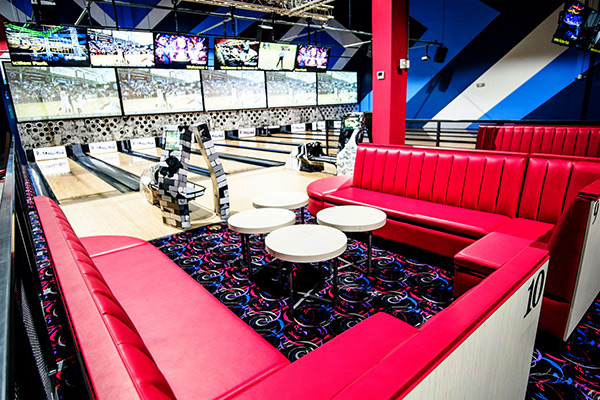 The completion of Phase Two includes the introduction of the following attractions:
The Arena Roller Skating Rink & Performance Venue – a 16,000 square-foot venue including a 12,000 square-foot roller skating rink plus a DJ booth and VIP seating.
Bazooka Blast Glow in the Dark Arena – this innovative glow-in-the-dark arena for Bazooka Blast Team Challenges offers an award winning combat game that fires two-inch foam balls from real paintball guns.
Fort Lauderdale Auto Museum – The Dezer Collection features the world's largest micro car collection, including classic cars, military vehicles and famous movie vehicles such as the 6-Wheeled Monster convertible from "The League of Extraordinary Gentlemen" along with a sampling of the James Bond collection.
Evolution Escape Rooms – Offers a physical adventure game in which players are locked in a room and have to use elements of the room to solve a series of puzzles and escape within a set time limit. This attraction is perfect for team building and corporate events.
Expansion of The Arcade – doubling in space, The Arcade now offers more than 100 interactive arcade games in a 15,000 square-foot game room.
XD Dark Ride 3D Theater – the first of its kind in South Florida, this attraction offers an 8-player 3D theater and game in one, equipped with its own laser shooting device.
Expansion of the Sky High Indoor Ropes Course Adventure – Located directly above the arcade, the Sky High Indoor Ropes Course Adventure offers advanced and beginner levels where climbers can take on unique obstacles.
Rockin' Jump Trampoline Park – the 18,000 square-foot area features Dodge Ball, a Stunt Bag, X Beam, Slam Dunk Zone, a Rock Climbing Wall, Ninja Obstacle Course and Vertical Ops Rock Climbing Tower and a large, open jump arena available to guests ages 2 and up.
Xtreme Action Park also offers food, beverage, and event catering services. As part of the Phase Two expansion, guests can now enjoy pizza, wings, burgers, shakes, fries and more at the brand new
All-American Café or delight in 30 Flavors of creamy, smooth and hand-dipped ice cream at Hershey's Shake Shoppe. Located on the second floor overlooking the track, the new Skybox Lounge is the perfect space for corporate entertaining by day and as a dance club at night. Xtreme Action Park now offers 5,000 square feet of event space with track-side windows, a private track entrance and hidden service doors that lead to open staging space for catering or entertainment access. Event space is available for corporate team building, facility buyouts, bar/bat mitzvahs, quinceañeras and birthday parties. The venue offers technologically-capable private rooms and access to audio/visual equipment including projection screens, DJ booth, stage, podium, sound system, programmable LED lighting and Wi-Fi.
Xtreme Action Park is already beginning plans for Phase Three of its expansion. When completed, the facility will house more than 230,000 square feet of entertaining attractions including over 36,000 square feet of event spaces.
Xtreme Action Park is open Sunday-Thursday from 11 a.m. to 10 p.m. and Friday-Saturday from 11 a.m. to midnight. For more information, please visit www.XtremeActionPark.com, call 954-491-6265 or follow them on social media: Facebook.com/XtremeActionPark, Twitter.com/XActionPark, Instagram.com/XtremeActionPark. Xtreme Action Park is located at 5300 Powerline Road in Fort Lauderdale, Florida.