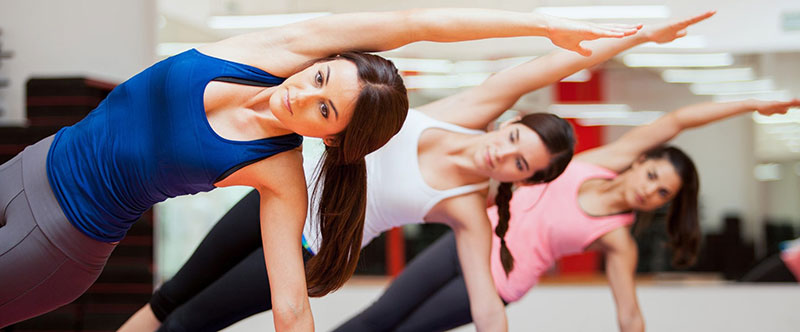 FORT LAUDERDALE, Fla. (September 28, 2018) – Powerhouse Gym is now open at The Galleria at Fort Lauderdale. This is the fitness facility's first location in South Florida.
Located at the east end of The Galleria, the nearly 22,000-square-foot fitness center features 100 feet of glass windows, Himalayan salt walls and state-of-the-art exercise equipment, training programs and fitness classes including yoga and spin cycling. Other amenities include tanning, a nutritious snack bar, personal training screening and assessments and luxurious locker rooms. Professional features include a posing room with angled mirrors, deadlifting platforms, rogue deadlifting barbells, AstroTurf run and bumper plates for Olympic weightlifting.
For more than 40 years, Powerhouse Gym has been one of the top leaders in the fitness industry. It continues to steadily gain global attention with more than 300 locations in 39 states and 17 different countries including Australia, Canada, Chile, Germany, Thailand, United Arab Emirates, United States, Venezuela and more.
Powerhouse Gym joins the recently opened Torrid and Mimmic Bijuterias plus Stefano Versace Gelato in the Palm Court Market. Coming soon to The Galleria is Stewart's Restaurant in the Palm Court, and, in 2019, Cooper's Hawk Winery & Restaurant and SeaQuest Fort Lauderdale.
Powerhouse Gym is open Monday through Friday from 5 a.m. to 11 p.m., Saturday from 7 a.m. to 10 p.m. and Sunday from 7 a.m. to 8 p.m.
For more information about Powerhouse Gym Fort Lauderdale, visit www.pgfortlauderdale.com.