FORT LAUDERDALE, Fl – Twelve prominent South Florida men will strut the runway during The Galleria's Alpine Jaguar 10th Annual Men of Style Shopping Night presented by Signature Grand on Thurs., Dec. 1, 2016. The leading men, each representing one of 12 participating charities are: Phil Bullock (Women in Distress of Broward County), Adam Corin (HANDY), Louie Fernandez (Florida Children's Theatre), Jon Gundlach (Henderson Behavioral Health), Jim Hammond (ArtServe), Jeremy Hayes (Broward Center for the Performing Arts), Tim Hogans (Leadership Broward Foundation), Rick Mijares (Jack & Jill Children's Center), Steve Palmer (Kids in Distress), Dan Reynolds (Art and Culture Center │Hollywood), David Rubin (Take Stock in Children of Broward) and Tony Tella (ARC Broward).
"For the past 10 years, The Galleria at Fort Lauderdale has proudly presented this local tradition, which showcases an impressive roster of influential men who have a positive impact on our community," said Melissa Milroy, senior marketing manager at The Galleria at Fort Lauderdale. "Along with Alpine Jaguar and other fine sponsors, we are excited to present this night of fashion, fun and entertainment while raising much needed funds for worthy causes."
Loyal event attendees and newcomers will enjoy an array of culinary delights and bar selections, plus live musical entertainment. The highlight of the evening will be the runway show, hosted by WSVN anchor Diana Diaz, which will feature the Men of Style honorees as they strut the runway showcasing the season's top trending fashions from Dillard's and Macy's.
Tickets are priced at $75 for general admission, which includes open bar; $100 for VIP, which includes a pre-wine reception at Truluck's and priority seating for the runway fashion show; and $150 for the Ultra-VIP level, which includes prominent front row runway seating, private bar access during the event and an exclusive after-party at Blue Martini. Men of Style guests will receive The Galleria's "Passport of Savings," which features store incentives valued at far more than the cost of the event ticket from select mall retailers and restaurants.
For an additional $75, supporters also have the opportunity to enter for the chance to win a trip for two to London with roundtrip air compliments of Norwegian Air, hotel accommodations for three nights and a private tour of Jaguar's manufacturing facility, courtesy of Alpine Jaguar.
"Alpine Jaguar is proud to invest in this community effort, which benefits 12 respected not-for-profit organizations," said Damian Polgar of Alpine Jaguar. "We salute this year's Men of Style and all of those who generously give their time, money and resources to support worthy causes in our community."
This year's impressive lineup of leading men who will own the runway are:
Phil Bullock, representing Women in Distress of Broward County, is principal of Walker Elementary School. For the past 50 years, Bullock has become well known throughout the Broward County School District as a tenacious leader and advocate for our children. He has been recognized as a finalist for Broward County Schools Teacher of the Year (1991), Assistant Principal of the Year (2000, 2001) and Principal of the Year (2010, 2013). Since 2014, he and his wife Jennifer have served on the Board of Directors for Women in Distress.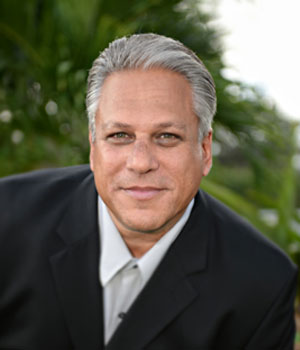 Adam Corin, representing HANDY, is owner of Niroc Consultants, Inc. After practicing law for more than a decade in New York and Florida, he founded the company in 2010 as a resource to save small and mid-size business owners time and money. Corin serves on HANDY's Board of Directors and chairs its Development Committee. He is a Leadership Broward Class XXXII graduate and an active Guardian ad Litem.
Louie Fernandez, representing Florida Children's Theatre, is director of operations for Jackson Health System and is a strong supporter of the arts. He has dedicated 28 years with the Miami-Dade Fire Rescue Department and retired as the Deputy Fire Chief. Fernandez was a member of an elite search and rescue task force organized by the Federal Emergency Management Agency (FEMA) that was one of the first rescue teams to be on the ground following a presidential disaster declaration. Having also served as spokesperson for major crises and disasters that struck South Florida for the last 20 years, Louie was well known throughout his career as the "face of Miami-Dade."
Jon Gundlach, representing Henderson Behavioral Health, is an investment banker and private asset manager at G2 Consulting. Gundlach is a native of Fort Lauderdale where he and his wife Kristin live with their daughter Abby. He is a past Downtown Fort Lauderdale Rotary president, 1090 Foundation board chair, Delta Sigma Phi Foundation vice chair and Symphony of the Americas vice chair. He also currently serves on the board of the St. Marks Advancement Board and Foundation, is vice chair for the Coral Ridge Homeowners Association and is involved with various local business and civic organizations.
Jim Hammond, representing ArtServe, is a theatre consultant, production designer, festival producer and Broadway puppet master. Hammond, one of the Broward 100 Creative Minds and founder of the South Florida Day of the Dead Celebration, is president/CEO of Puppet Network and Live Animation Studios. He also oversees ArtServe's ARTrepreneur program, which helps teenage theater students learn the business side of the arts. He was the recipient of a 2013 Knight Foundation Arts Challenge Grant and a 2014 Broward County Creative Minds Committee Centennial Grant, among many other awards.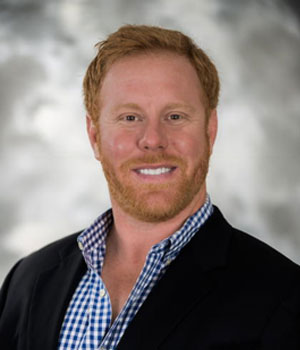 Jeremy Hayes, representing Broward Center for the Performing Arts, is owner and event planner at Runway Growers. A fourth-generation Fort Lauderdale native, Hayes is active in the local community and currently serves as president of the Lauderdale Yacht Club's Junior Members and sits on the board of the Ghost Light Society, the young professionals' auxiliary of the Broward Center for the Performing Arts. He is also involved with a number of non-profit organizations, including Habitat for Humanity of Broward, HANDY and the Fort Lauderdale Historical Society.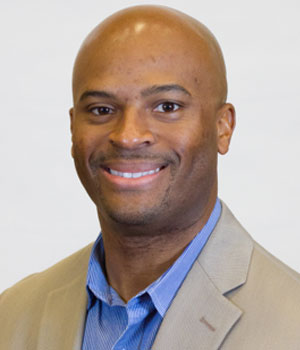 Tim Hogans, representing Leadership Broward Foundation, is an external affairs area manager for Florida Power & Light Company. A 13-year resident of South Florida, Hogans is committed to a variety of community and charitable organizations. He currently serves on the boards of the Greater Pompano Beach Chamber of Commerce, Coral Springs Chamber of Commerce, Junior Achievement of South Florida, Leadership Broward Foundation, Parks Foundation of Broward County, Urban League of Broward County, Broward Days Inc., Manufacturers Association of Florida and American Diabetes Association.
Rick Mijares, representing Jack & Jill Children's Center, is a managing partner at American Social Bar & Kitchen. Following his undergrad years at Florida State University, Mijares and his friend Paul Greenberg turned a dream into a realty by opening their own restaurant and bar concept. American Social Bar & Kitchen opened in 2012 on Las Olas Boulevard in the heart of downtown Fort Lauderdale, and in 2014 they opened a second location off of Brickell Road on the Miami River. Mijares first become involved with Jack & Jill Children's Center in 2015 with the annual Chop vs. Chomp event and has since remained a dedicated supporter.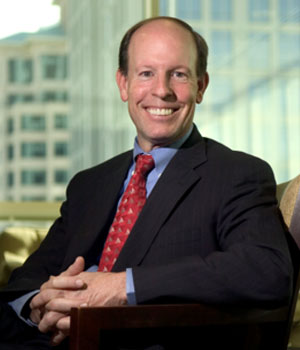 Steve Palmer, representing Kids in Distress, serves as chief operating officer of Stiles. He is a long-standing (30 years) active board member and past president of Kids in Distress. His community involvement includes serving as a current board member for Executives Association of Fort Lauderdale and Habitat for Humanity, and an Advisory Board Executive Council member for the University of Florida School of Construction Management. Palmer received top honors from Kids in Distress for his efforts in saving the organization more than $500,000 in construction costs through donated time and materials for their facility in 1991, and for helping save more than $1 million in construction costs on their campus expansion in 2003.
Dan Reynolds, representing Art and Culture Center │Hollywood, has been president of the National Federation of Public and Private Employees since 2003. He is also president of the Board County AFL-CIO. As a native of Florida, Reynolds has served on numerous boards including the Transportation Trades Department Executive Board of the National AFL-CIO, Florida AFL-CIO Executive Council, National AFL-CIO President's Advisory Council, the Broward County Housing and Finance Authority, Broward Workforce Development Board, Seafarer House and the Board of the United Way of Broward County.
David Rubin is a firm believer Take Stock in Children of Broward as a Corporate Council member. Rubin is dedicated to the community and devotes much of his time to educate, mentor and inspire today's youth within Broward County Public Schools. He serves as vice president of Telecom Consulting Group (TCG), the nation's leading provider of business telecom and cloud services. Ruben lives in Fort Lauderdale with his wife Tara and their children Milo, Meyer and Maren.
Tony Tella, representing ARC Broward, is a 30-year veteran of the human capital management industry having worked at various leading service, consulting and software firms. He is currently a talent acquisition manager at Ultimate Software, where he has been employed for more than 10 years. Over the past seven years, Tella has been a supporter of ARC Broward, where he serves as an ARC Angel and a volunteer for one of the organization's pre-school classrooms.
To date, event sponsors and contributors include: Alpine Jaguar as the title sponsor, Signature Grand as a presenting sponsor, along with Norwegian Air, Macy's, Dillard's, GPR | Goodman Public Relations, The Capital Grille, ARC Broward Culinary Institute, City & Shore Magazine, WSVN-TV, Beauty & the Feast and Truluck's.
To reserve tickets, visit www.galleriamall-fl.com/men-of-style/.