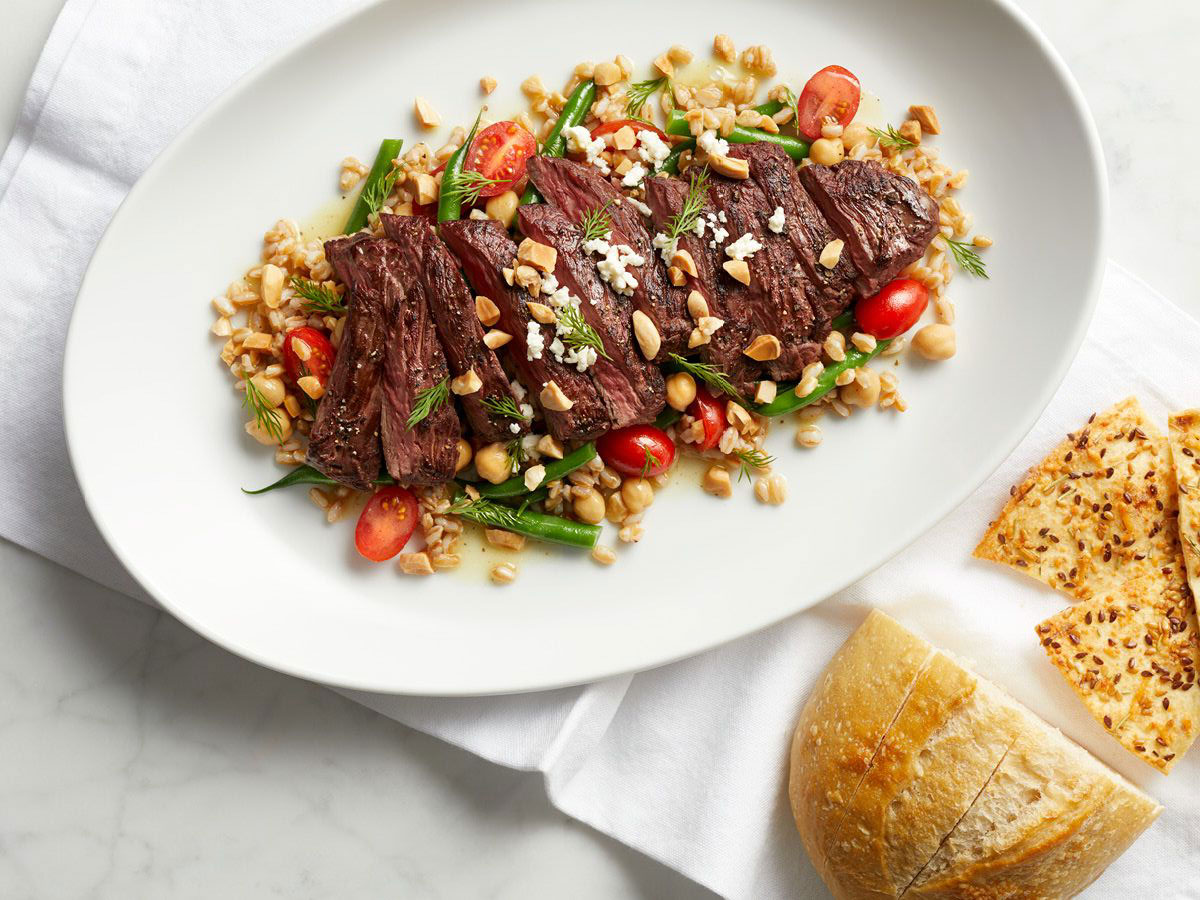 South Florida — There are so many reasons to celebrate moms, and BRIO Tuscan Grille locations at The Falls in Miami, Dolphin Mall in Miami, The Village at Gulfstream Park in Hallandale Beach, The Shops at Pembroke Gardens in Pembroke Pines, and Westfield Broward Mall in Plantation are offering many special dishes to make this holiday memorable. On May 13 and 14, BRIO is offering unique Mother's Day features, available until 3 p.m. (all BRIO restaurants will open early at 10 a.m. on May 14.) These dishes include:
Frittata Al Forno: Eggs, angel hair, bacon, caramelized onions, spinach, artichokes, Asiago, Parmesan cream and fresh fruit
Sicilian Omelette: Ham, bacon, sausage, caramelized onions, roasted tomatoes, Mozzarella, brunch potatoes
Ham & Biscuit Benedict: Poached cage free eggs, grilled asparagus, hollandaise, brunch potatoes
Berries & Cream French Toast: Cream cheese stuffed, bacon
Shrimp & Grits: Black pepper shrimp, creamy smoked Gouda polenta, poached cage-free eggs ciabatta
Chicken Sorrentino: Pesto marinated chicken, Romano crusted eggplant, tomato compote, whipped Ricotta, basil, lemon vinaigrette
Fresh Catch with Seasonal Vegetable Salad: Lightly seasoned and grilled, shaved Brussels sprouts, asparagus, farro, grape tomatoes, arugula, Marcona almonds, Reggiano, lemon vinaigrette
Marinated Skirt Steak: Farro, haricot vert, grape tomatoes, chickpeas, Feta, Marcona almonds, dill, toasted spice vinaigrette
Also on May 13 and 14, Mother's Day, BRIO will serve many of its regular menu items, including oven-roasted steaks, chops, seafood, made-to-order pastas, flatbreads, entrée salads and more, similar to what one would find in an authentic ristorante in Tuscany. BRIO also offers an ample dessert menu, full wine list and cocktail book, special children's menu, and more.
In addition, BRIO's spring gift card promotion, available only now through Sunday, June 18, is the ideal gift for moms, grads and dads! For every $100 in gift cards purchased, guests will receive a free $25 gift card! For every $50 gift card purchased, they will receive a free $10 gift card. The spring gift card promotion is only available for purchase in BRIO restaurants.
"What better way is there to celebrate the special women in our lives that with a delicious meal at BRIO?" said BRIO Tuscan Grille Chef & Culinary Director Alison Peters. "We are happy to offer special selections for moms to celebrate with their loved ones on Mother's Day Weekend."
Reservations are highly recommended for Mother's Day weekend at BRIO. Guests can see a list of locations and make reservations online for all BRIO restaurants by visiting www.BrioItalian.com.