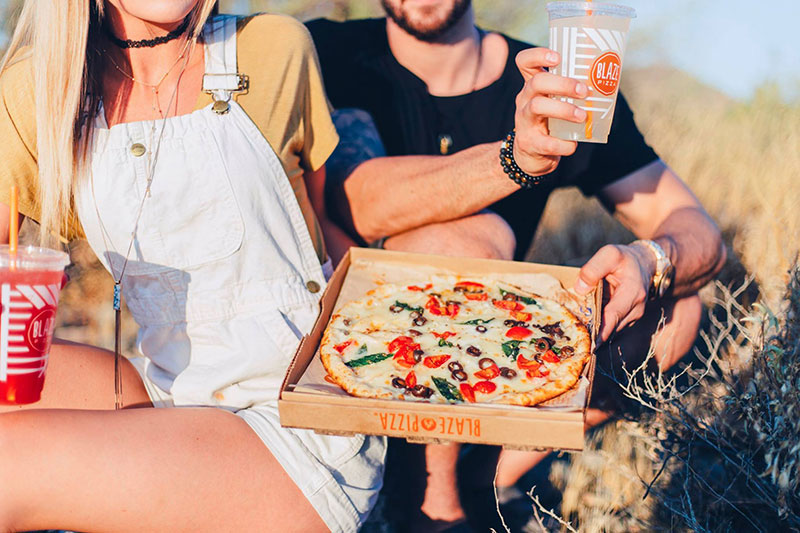 FORT LAUDERDALE, Fla. – Blaze Fast-Fire'd Pizza, the nation's leading fast-casual pizza chain part-owned by NBA star LeBron James – is designating Wednesday, September 27, as Boys & Girls Clubs Day at all five South Florida Blaze Pizza locations, where 20 percent of the restaurants' proceeds that day will be donated back to the Boys & Girls Clubs of Broward and Palm Beach.
"We're looking forward to kicking off the giveback day by treating several members from two local Boys & Girls Clubs to a private pizza party with some members of the FAU Owls football team," said Adam Cummis, president of the South Florida Blaze Pizza franchise group, of which James is part-owner. "We are always looking for meaningful ways to give back to the communities we serve, and we are thrilled to be able to support the work of the Boys & Girls Clubs in this way."
Blaze Pizza's South Florida locations include:
Davie - 2135 S. University Dr.
Fort Lauderdale - 6334 N. Andrews Ave.
Boca Raton - 2146 N. Federal Hwy.
Royal Palm Beach - 250 S. State Road 7
Palm Beach Gardens - 4665 PGA Blvd.
Blaze Pizza is a modern day "pizza joint" serving up artisanal pizzas that are both fast and affordable. With fans lining up each day for their custom-built pizzas, freshly made salads, blood orange lemonade and s'more pies, the innovative fast-casual concept has quickly become one of the hottest restaurant chains in the country. Each Blaze Pizza restaurant features an interactive open-kitchen format that allows guests to customize one of the menu's signature pizzas or create their own, choosing from a wide selection of fresh, "clean" ingredients – all for about $8. The generously-sized personal pizzas are then sent to a blazing hot open-flame oven and are ready to eat in just 180 seconds. Restaurants make fresh dough from scratch using a proprietary recipe developed by Executive Chef Bradford Kent (the "Pizza Whisperer"), which requires a 24-hour fermentation period to produce his signature light-as-air, crisp crust. For pizza fans with specific dietary needs, Blaze Pizza offers gluten-free dough and vegan cheese. For more information, visit www.blazepizza.com or www.facebook.com/blazepizza