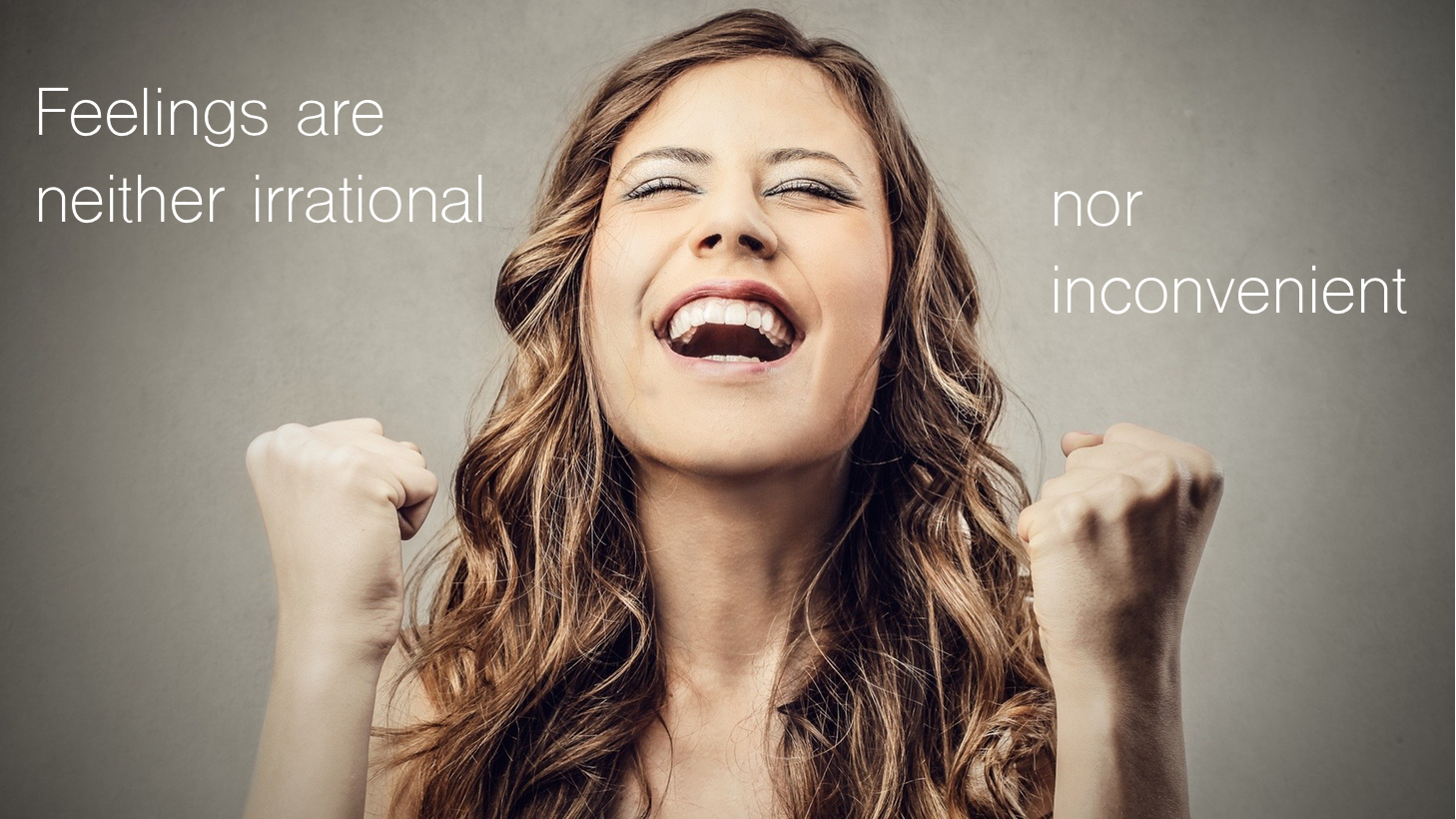 Feelings are at the core of every social interaction. Anger, fear, and sadness are all very different concepts, but together they form part of an emotional compass that allows people to appropriately deal with each other in everyday situations. In short, unlocking the true power behind a person's feelings - even challenging ones - is actually the key to clarity, love, and a happier life.
As a way to help you understand your feelings and develop your own emotional intelligence, business coach, speaker, and bestselling author Vivian Dittmar has written the insightful book, The Power of Feelings: A Practical Guide to Emotional Intelligence. In this groundbreaking work, Dittmar takes the reader on an introspective journey by examining the inner workings of the human mind and heart. She explains at length the difference between feelings and emotions, how each are created, why each has its own purpose, and why everything you "feel" is not always a feeling.
Divided into five easy-to-read sections, The Power of Feelings is a comprehensive guidebook with 12 self-assessment exercises for exploring your life. By working through these exercises, Dittmar ultimately teaches how understanding and harnessing the power behind your feelings are the keys to your emotional potential and intelligence.
In this fascinating and eye-opening book, Dittmar also reveals:
The Five Powers of Anger, Sadness, Fear, Joy, and Shame: How each fulfills an important function in your life
Turning Negative Feelings Into Positive Forces: Why some feelings that are typically considered to be "bad" can be used to your benefit
Emotional Baggage: Some of the most effective ways to deal with past emotional issues
Blocks of Emotional Intelligence: Common causes of emotional imbalances
Living Feelings: How to incorporate conscious feelings into your daily life
"When I felt it was time to write my first book, I took a look at what was on the market in the field of personal development and felt the greatest deficit was in the realm of feelings and emotions," says Dittmar. "I had been emotionally challenged in my life and was unsatisfied with the answers I could find. This dissatisfaction caused me to start investigating the matter within me, with the people I worked with, and in seminars and groups. When it was time to write the book, we collected questions about feelings from people of all walks of life looking for the same answers. This material later became the first version of The Power of Feelings."
---
About the Author
Vivian Dittmar grew up on three continents in three different cultures. In doing so, she developed a unique perspective on humans and their interactions. Traveling between first, second, and third-world nations, she was struck by the contrast between people's external wealth and their corresponding life issues. Her experiences led her to pursue a career in the fields of self-help and personal development.
Throughout her career, Dittmar has worked in Germany, Indonesia, Australia, Thailand, Costa Rica, Italy, Greece, and Sweden. In Indonesia, she ran her own practice working with clients from all backgrounds. She then returned to Europe and set up the non-profit, Be the Change Foundation for Cultural Change. The foundation offers educational events to raise awareness about ecological and social justice issues.
Dittmar also works as a trainer and coach. As a coach, she helps small and mid-sized business owners and executives develop their emotional intelligence. She is also the author of three successful books - the first of which has been translated from German into English, Italian, and Spanish.
Dittmar currently lives between Germany and Italy and is a mother of two sons.
Website: VivianDittmar.com
Books are available on VivianDittmar.com and Amazon.com. E-books are also available on Kindle.
Connect with Dittmar on Twitter.com and Facebook.com.