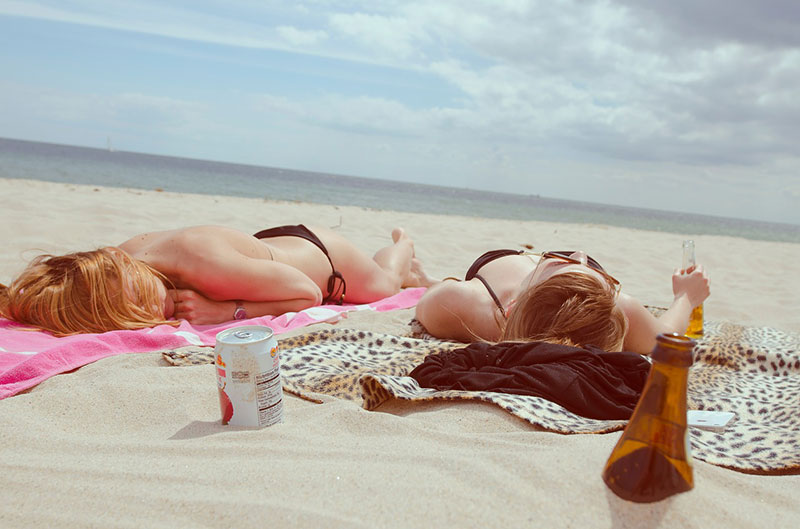 Vacationing or relocating to areas where the sun is closer and the climate warmer has its advantages. But this also brings certain downsides, the most common among which would be sunburn. Given the popularity of South Florida and the trend of people moving down to cities such as Fort Lauderdale, Miami, Tampa…we wanted to provide you with some general advice on how to make life simpler. So, we offer you the following ways to prevent sunburn and simplify your stay in the Sunshine State.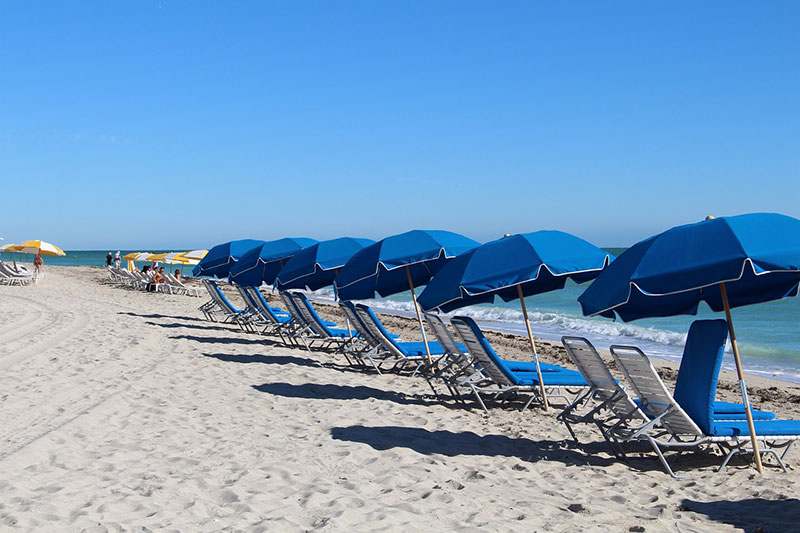 Going to the beach? Learn how to stay protected against sunburn first.
Top ten ways to prevent sunburn and enjoy your stay in Florida
No matter how confident you are in the resilience of your skin, sunburn can easily happen to anyone. The desire to get some color can often lead to mistakes, especially in a place as sunny as Florida. And if you are relocating to Miami from New York City or any other place up north, those first several days will be intense.
Instead of trying to hide away from the sun's UV light, why not embrace it? All you really need is some caution and the right type of protection. And with the following ten effective ways to prevent sunburn, you can achieve just that:
Practice loose clothing from light materials
Sure, a visit to the beach makes your choice of clothing a simple formula – swimsuit. However, having to go to work, travel or train under a scorching sun is not so simple. It is in those situations that you will want to take your time choosing the right attire. And the top choices here include tightly woven or loose-fitting pieces of clothing.
And if you are looking for effective ways to prevent sunburn with your choice of clothing, opt for darker colors. Darker colors or bright red have the most potential to absorb UV rays from the sun and protect you in the process.
Avoid exposure between 12pm-4pm
Most people take this rule too lightly and they end up regretting it. There is a reason why your parents always forbade you from exposing yourself to sunlight between 12 pm and 4 pm. This time frame signifies when the sun is the strongest. As a result, the rays it produces can cause sunburn within minutes, which is why you need to avoid this time frame as much as possible. And if this is not an option due to work or travel, you then need to take the necessary precautions to protect your skin as much as possible.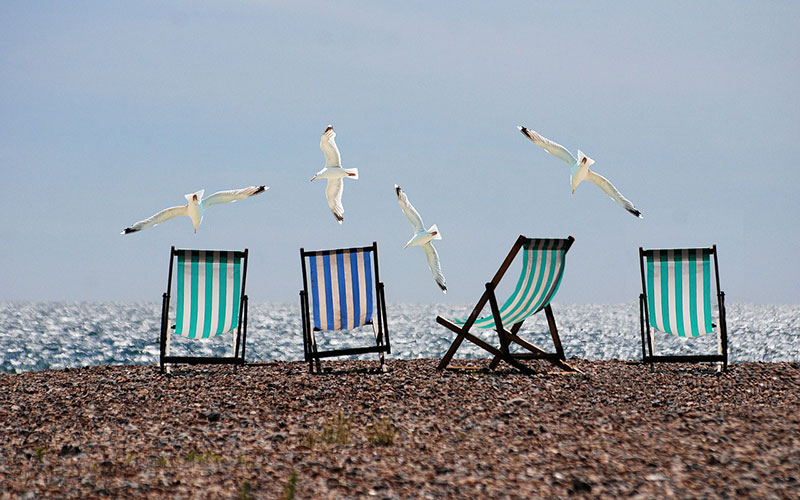 Avoid exposure to the sun between 12 pm and 4 pm
Protect your head and eyes
"I have a full set of hair, so I'm protected." Wrong! Hair offers a certain level of protection, but not enough to protect you from sunburn. And the worst part is that you won't even realize it until it's too late. That is why you need to make sure to cover your scalp with protective hats or caps.
Another common mistake that people make when going out in the summer is the failure to protect their eyes. Eyelid skin is very thin and sensitive, making it fragile to sunlight. That is why you need a good pair of sunglasses to block out all the harmful UV rays.
Avoid sun tanning oil
The price you are willing to pay for the sake of "beauty" is sometimes too high and not worth the risk. This fact applies to all those tanning lovers, looking to secure that "healthy" glow with the help of tanning oil. Well, we're here to confirm that it does more harm than good. Tanning oil contains very little protection against sunlight, so replacing sunscreen with it can only lead to serious health concerns such as skin cancer. However, if you can't imagine going on without it, then at least invest in tanning oils that contain high amounts of SPF.
Apply SPF 15-50 sunscreen every couple of hours
Summer is like walking on a very thin line between staying warm & tan on the one side and getting 2nd degree burns on the other side. However, the key lies in proper protection, hence all these effective ways to prevent sunburn. The more time you decide to spend outdoors during summertime, the higher the amount of SPF that you need will be. So, make sure to apply sunscreen with SPF every couple of hours to protect your skin from sunburn.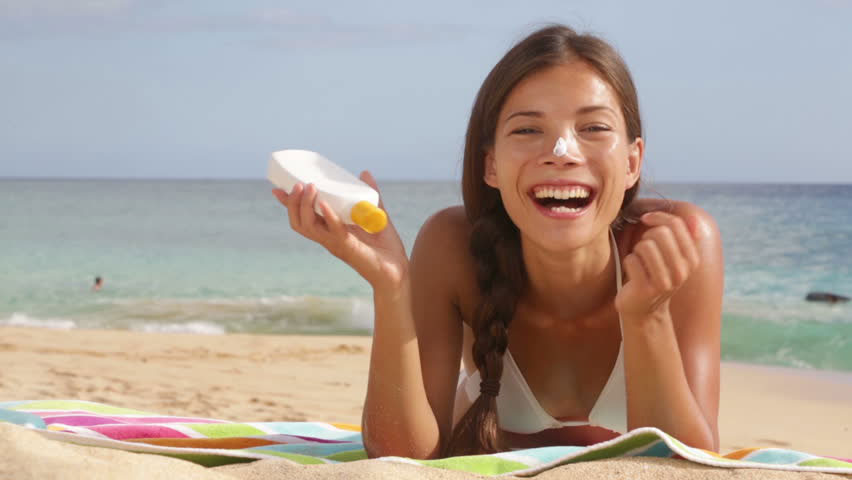 Always use strong sunscreen to prevent sunburn.
Construction workers and professional movers will advise the same, given the outdoor nature of their jobs. Two hours is recommended, but if you are swimming or sweating, the application should be more frequent. That is how companies such as Big Apple Movers Brooklyn NYC ensure the safety of their crews on the burning streets of NYC during relocation jobs.
Consume plenty of Omega-3 as one of the ways to prevent sunburn
According to the American Journal of Clinical Nutrition, consuming food that contains omega-3 can contribute to your immune system against the sunlight. You can commonly find it in fish and olive oil, as well as salmon meat. And the best part is that the nutrition omega-3 offers to your body also benefits your brain activity.
Reduce the consumption of processed foods
As much as you should fill your nutrition plan with food that contains omega-3, you need to avoid processed foods. The reason is simple – they are filled with fried vegetables, soy oil, corn oil, and sugars. By avoiding this type of food, you offer your skin the protection required to prevent sunburn. In the end, it all comes down to making a choice between being chubby and burned or fit and tanned.
Make sure to add antioxidant-rich foods to your diet
Spinach, kale, cherries, blackberries…all these are typical examples of antioxidant-rich foods that help your skin fight against UV lights and cancer. Additionally, a lot of fruits contain high amounts of vitamins C and E – which are not only effective ways to prevent sunburn but also great for reversing the aging effects caused by prolonged exposure to the sun.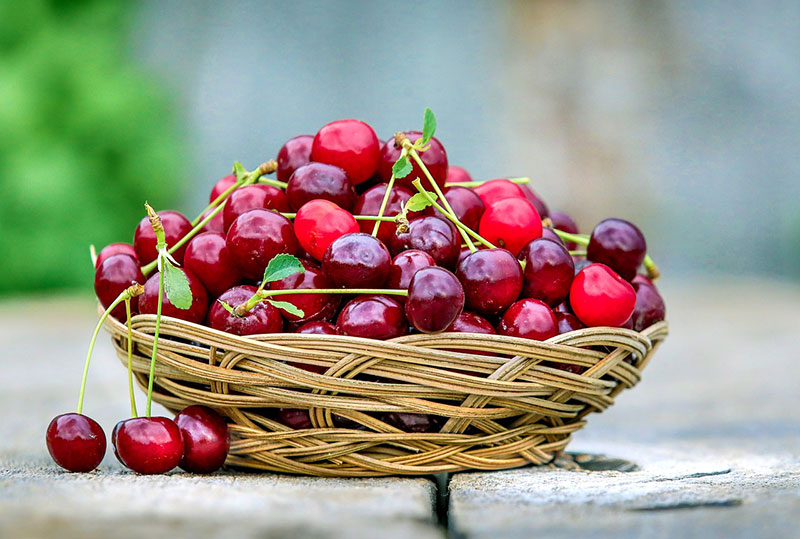 Cherries are very rich in antioxidant and can help you protect against sunlight
Smart bracelets are a great investment to prevent sunburn
There are now smart bracelets that can connect to your iPhone or smartphone and notify you about the sun's UV index. They can even alarm you when the time to reapply sunscreen comes. Smart bracelets are currently one of the best ways to prevent sunburn.