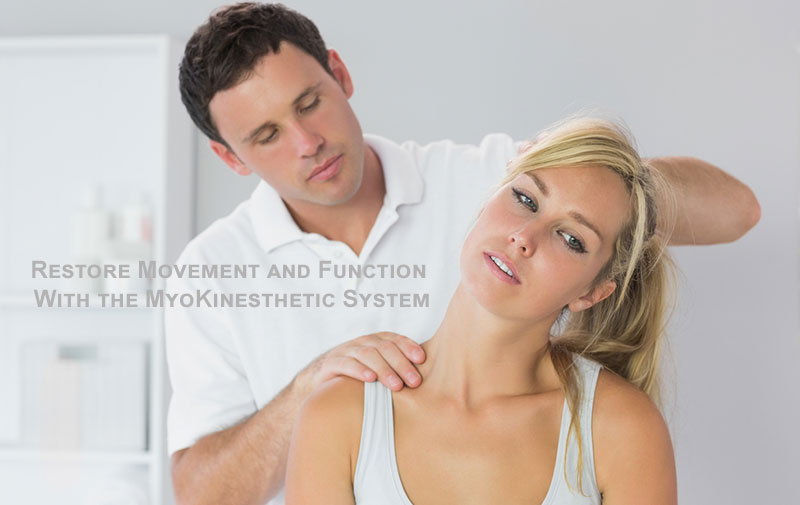 The MyoKinesthetic System is a revolutionary type of therapy that began in the 90s and has provided many patients with restored function and movement of their bodies. The goal is to essentially reset the body with this therapy, and to help improve and return range of motion, and to reduce or eliminate the amount of pain a person feels. The Rio Vista Wellness Center can perform this type of therapy, but you will quickly discover that it is different from traditional massage.
The therapists will focus on the nervous system and they strive to find the root cause of the problem. By finding the cause of the problem, they will then be able to focus on fixing it and returning function to the body. They do not do any bone manipulation, as a chiropractor might do. Instead, they work to stimulate the muscles and nerves. By focusing on the muscles, it has provided help in increasing range of motion and pain reduction for a range of different problems.
The therapy can work on more than just the origin of the pain. By stimulating the nerve endings in the muscles, it helps to signal a change in the brain. The brain then causes the body to make various adjustments that are geared to provide better balance in the body. Ultimately, this will result in more range of motion and a decrease in the pain that can last.
What Can the MyoKinesthetic System Help?
You will find that this system can work to help those who have many different types of issues, including issues that you might not even imagine could be helped by this therapy. You find help dealing with frozen shoulder syndrome, neck pain, migraines and headaches, and post-surgical pain that causes limited muscle motion. You just need to be sure you are cleared for rehab before you begin this type of treatment.
In addition, the system has the potential to help with low back pain, diabetic neuropathy, carpal tunnel, peripheral neuropathy, sciatica, plantar fasciitis, shin splints, side effects from chemotherapy, chronic pain, and contraction issues after a person has suffered from a stroke.
Those who are trying to find a healthy method of dealing with their pain or their limited movement will certainly want to consider the benefits that the MyoKinesthetic System can provide. You will not have to go through surgeries or take medications to dull the pain in many cases. Many sufferers have found the relief they need and have regained the range of motion they may have thought they lost forever.
It is nice to have a method of dealing with pain that does not rely on medicating yourself. Another one of the nice things about this system is that the treatments tend to be short. You can be in and out of the office quickly, and most start to feel noticeable results within a couple of sessions.
Get the Treatment You Need
This treatment has been around for more than 20 years now, and it has proven to be a safe alternative to dealing with pain and loss of range of motion. If you have any pain or stiffness in your body, consider the benefits of the MyoKinesthetic System before simply medicating yourself and dulling the pain that you feel.