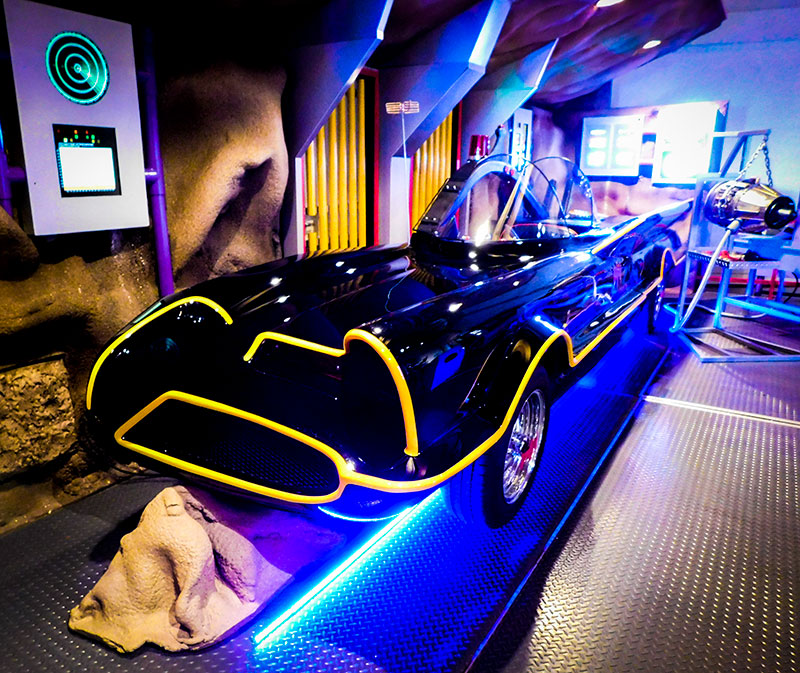 Fort Lauderdale, Fl – Step into the world of superheroes, crime-fighters, gadgets, and spies in this new immersive experience. Learn the circumstances that create superheroes, discover the ideals that heroes uphold, and push the boundaries as to what it truly means to be heroic at the Museum of Discovery and Science's new traveling exhibition, Hall of Heroes, sponsored locally by Nicklaus Children's Health System. The ribbon cutting event will be held Friday, May 17th at 10:30 a.m. and the exhibit will be open through September 2, 2019.
Hall of Heroes celebrates and explores both the history of and science behind America's fascination with superheroes and how they impacted our popular culture throughout the 20th century and beyond. Visitors of all ages are encouraged to explore, learn, and test their heroic abilities at engaging and challenging interactive stations.
"We are thrilled to introduce Hall of Heroes at the Museum of Discovery and Science to kick off the summer. The exhibit will excite everyone who has grown up watching superhero movies or reading the comics. Parents and children alike will enjoy traveling through the decades of superheroes all while discovering superpowers of their own," said Joseph P. Cox, Museum President and CEO.
"Wearing scrubs instead of capes and armed with medical knowledge as a superpower, our team of superhero pediatric nurses, therapists, physicians, and surgeons are committed to the health and safety of all children. The exhibit is a great opportunity for children to learn, have fun and discover the science behind becoming a superhero," said Michael Kushner, Senior Vice President and Chief Talent Officer, Nicklaus Children's Health System.
"Nicklaus Children's Hospital and its network of outpatient centers is honored to celebrate alongside the everyday healthcare heroes of our community and pleased to make the Hall of Heroes exhibit available to the South Florida families we so proudly serve," Kushner continued.
As visitors enter the Hall of Heroes they immediately find themselves in the thick of the action as they begin their journey through several themed environments. Interactive display cases will take guests through a history of heroes and how people relate to them, from radio to pop culture, including everything from blockbuster films to large-scale comic conventions.
Hall of Heroes features several unique and special exhibits:
1966 George Barris Batmobile interactive batcave environment
Four interactive dioramas covering the decades of heroes in American culture
from comics to radio and beyond
Unique photo ops
Challenging interactives that test reaction times and physical abilities
KEVA plank building stations with 1989 KEVA Batmobile
Four thematic areas: Powers of the Body, Gadgets, Elements, and Mastery
and with interactive stations and much, much more
Grand opening weekend will be May 25th through the 27th and join MODS for Superhero Training Academy this summer.
The creation of Hall of Heroes was made possible by the generous support of the National Science Foundation. The exhibition was produced and is toured by Stage Nine Exhibitions.