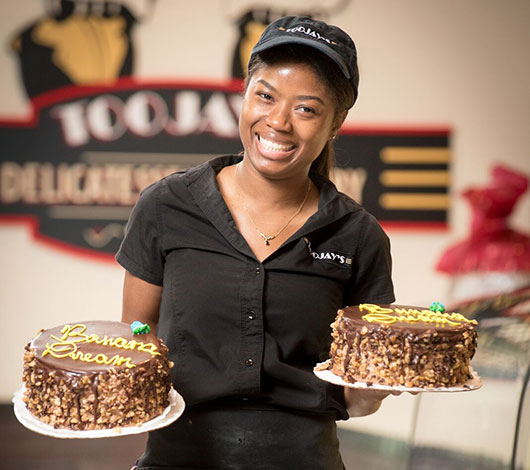 TooJay's, the West Palm Beach-based restaurant company with 27 locations throughout Florida, is hiring more than 80 employees in preparation for the restaurant's March opening in Pembroke Pines.
The new restaurant will be in Pembroke Centre located at 306 SW 145th Avenue.
TooJay's is holding an open hiring event on Monday, February 19 from 9 a.m. to 4 p.m. at the Hampton Inn located at 1900 NW 150th Avenue in Pembroke Pines.
TooJay's offers flexible schedules for full and part time employees. Team members may be eligible for medical, dental and vision insurance, paid time off, a 401(k), a discounted meal program including catering, training and career growth opportunities.
Available positions include managers, deli-bakery coordinators, line cooks, deli cooks, dishwashers, servers, bus and host. Information and applications may be found at TooJays.com/careers.
"We are excited to create new jobs and open our first restaurant in Pembroke Pines," said Max Piet, president and CEO of TooJay's. "Our team members are our most valuable asset because they create TooJay's simply great food and simply great experiences for our guests."