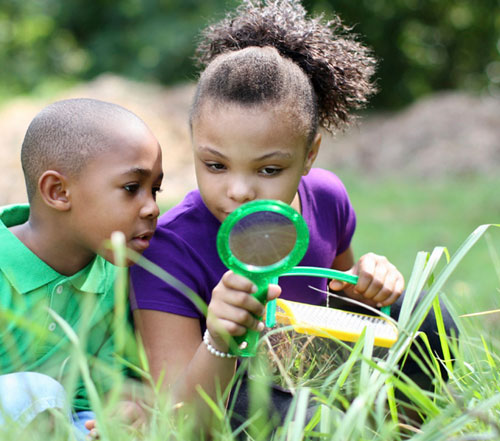 Flamingo Gardens introduces Young Explorers, for children 6-10 who are interested in animals, nature, and conservation. The first Saturday of each month we focus on a selected group of wildlife, from birds of prey to big cats, for a living classroom about the animals they love. Each class will include live animal encounters and/or backstage exhibit visits, educational activities, crafts and other fun!

A different group of animals will be presented each month: Raptor Power; Claws, Teeth and Fur; Scales, Shells and Slithering; Funny Flamingos and Webbed-Footed Wonders. Pre-registration is suggested and parent must be present during workshop. Class fee includes admission to Flamingo Gardens for 1 child and 1 adult for the day. Join us for one session or come to all five! Non-members-$25 child/adult pair, Members-$10 child/adult pair; additional non-member child$10, member child-$5. Check our website events page for registration information at www.flamingogardens.org
Saturday, September 1st, 10am - 12pm
Claws, Teeth and Fur
Do you know why a Bobcat has spots on it's ears? Do you know why Otters are always playing? Do you know why Panthers are an endangered species? Find out the answers and more in a program featuring a behind the scenes tour of our Bobcat and Panther exhibits, witness an Otter feeding and educational activities and crafts.
Saturday, October 6th, 10am - 12pm
Scales, Shells and Slithering
Get scaly with some of South Florida's resident reptiles including live reptile presentations, a guided tour of the alligator, turtle and tortoise exhibits and educational crafts and activities.
Saturday, November 3rd, 10am - 12pm
Funny Flamingos
Ever wonder why a Flamingo is pink? Why do they have such skinny long legs? What do they eat? Well, come find out about these flaunting birds and what makes them so special. Program will include a behind the scenes look at the Flamingos, a Flamingo feeding, and educational crafts and activities.
Saturday, December 1st, 10am- 12pm
Webbed-Footed Wonders
Step inside the Free-Flight Aviary to immerse yourself in a different environment. Learn about the aviary residents and their natural habitats. There will be a guided tour through the Free-Flight Aviary, bird feedings, educational crafts and activities.
Program space is limited. Pre-registration is suggested. Call 954 473-2955 or visit the Events Page at www.FlamingoGardens.org for a registration form and more information.