Summer is almost here and that means beach days and backyard barbeques are soon to be in full swing! When it comes to outdoor fun, yard games are always a great choice, but at this point who isn't a little bored with the same old bocce at every event? If you are ready to step up your beach game this summer with a new twist on an old favorite, try Rollors!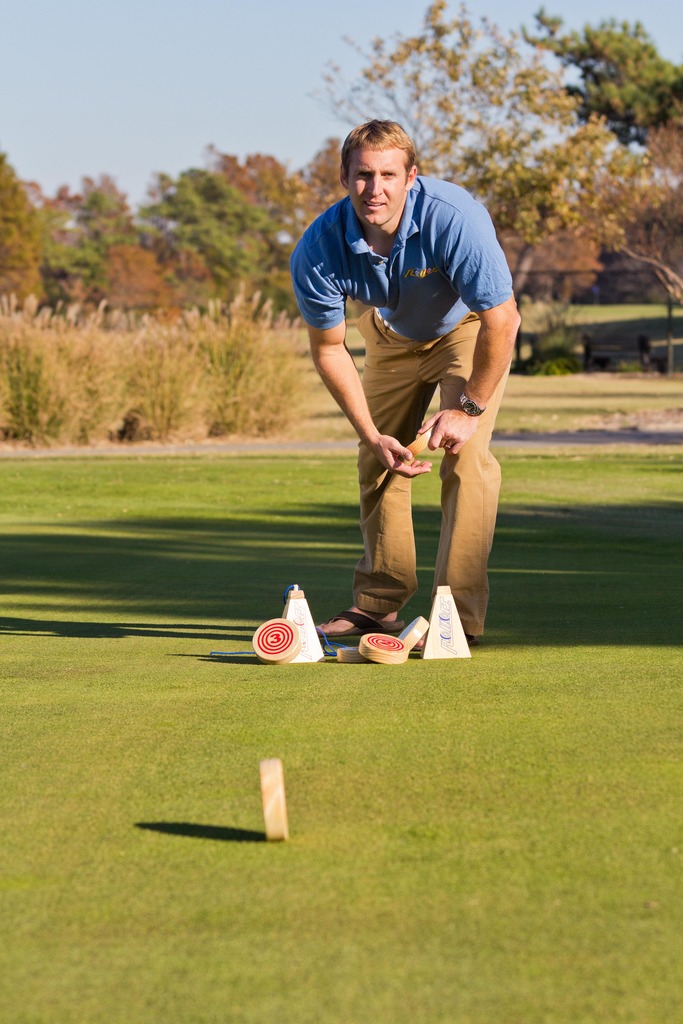 Rollors is a fun outdoors game that combines the best of bocce and bowling with the highpoints of horseshoes for a game that is easy to learn and fun for the entire family! Just roll the wooden disks (Rollors) towards the color-coded wooden goal that is placed 25 feet away. Points go to the player/team that gets their disks closest to the goal. Whether you want a team sport or individual competition, Rollors is easy to learn and will provide hours of fun!
The game is super compact, so you can take it with you this summer whether you are road tripping to a beach house getaway, or want to take it just a few doors down for a backyard neighborhood barbeque! Show up with Rollors to your next function and watch the party take on a whole new level of fun!
Rollors was created by Matt Butler, a military veteran who visualized the concept for Rollors between overseas deployments. Starting with a prototype that was developed in his garage and sampled at parties and barbeques, Butler soon realized this game was becoming a party hit! As he decided to move forward with taking Rollors to the next level, Butler employed several local veterans who had wood working skills to develop his game. Now distributed nationwide, Rollors is quickly becoming a household favorite for outdoor parties everywhere!