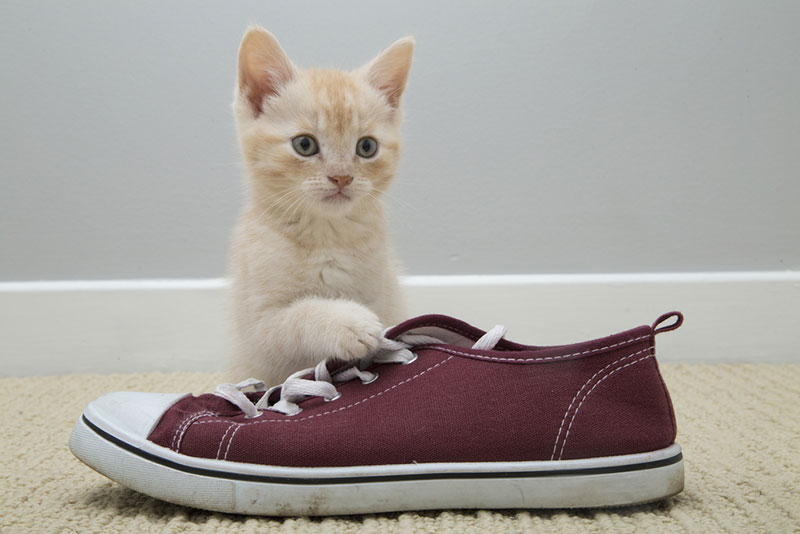 Fort Lauderdale, FL -- Funds2orgs will donate 40¢ to the Humane Society of Broward County for every pound of gently-used shoes we collect. Funds2orgs then sends the shoes to micro-entrepreneurs in developing countries. The shelter's goal is to collect 100 bags of shoes (25 pairs per bag), which will earn the adoption center $1000!
Will YOU help?
Go through your closet and collect your barely-used shoes, and ask friends, neighbors, coworkers, and family members to do the same. All kinds of shoes are accepted as long as they are in gently-used condition (no holes, gashes, missing straps, etc.) Then, drop the shoes off to the Humane Society of Broward County's Education Department, Mondays through Fridays, 8am until 6:45pm from now until June 23, 2017. We are located at 2070 Griffin Road, Fort Lauderdale, FL 33312.
Join in on the fun, and you could win a Pet Lover's Gift Basket valued at more than $200! It contains pet-themed goodies for animal lovers, gift cards, and fun surprises for your four-legged kids. For every bag of 25 shoes a person brings, they will receive a raffle ticket to be entered in the drawing to win the Pet Lover's Gift Basket!
Not only will you be helping the homeless animals, you will also be helping people in developing countries as well as the environment (less waste in landfills). And, you could win an AMAZING gift basket!
Questions? Please call Carrie 954-266-6822 or email cneff@hsbroward.com