FORT LAUDERDALE, FL – Four local legends were recognized for their lifelong accomplishments with induction into the City of Fort Lauderdale's Walk of Fame during the third annual Great American Beach Party.
The official Walk of Fame induction took place at the Great American Beach Party south stage, located at Las Olas Boulevard and A1A on Fort Lauderdale Beach.
This year's honorees include Entrepreneur and Philanthropist H. Wayne Huizenga; legendary Fort Lauderdale Tennis Director Jimmy Evert; Hall of Fame Tennis Professional Chris Evert; and Comedian, Actor and Television Personality, Woody Woodbury.
Each of the 2012 honorees has distinguished themselves in their respective fields, while making positive contributions to the City of Fort Lauderdale.
As part of the awards program, each honoree received a commemorative marble paver that will be placed in the Walk of Fame to memorialize their outstanding accomplishments. The Fort Lauderdale Walk of Fame is located on the beach along the east side of A1A at Las Olas Boulevard.
The City established the Walk of Fame in 2010 at the inaugural Great American Beach Party to pay tribute to the legendary Connie Francis on the 50th Anniversary of "Where the Boys Are," the 1960 film which made Fort Lauderdale an overnight sensation and a "must see" destination for visitors.
During Fort Lauderdale's 2011 Centennial Year, five local legends were inducted into the Walk of Fame: Cardinal Gibbons Girls' Volleyball Coach Louise Crocco; Astronaut and Space Shuttle Commander Brent Jett; Award-winning Dillard Girls' Basketball Coach Marcia Pinder; Radio Broadcasting Legend Rick Shaw; and Legendary St. Thomas Aquinas Football Coach George Smith. A sixth paver was placed in the Walk of Fame last year to commemorate the City's Centennial.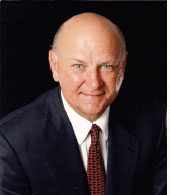 H. Wayne Huizenga
As an entrepreneur, business leader, sports mogul, and philanthropist, H. Wayne Huizenga has shaped the City of Fort Lauderdale's growth and development like no other individual of our time. He is the only person in history to have six companies listed on the New York Stock Exchange and to have founded three Fortune 500 companies: Waste Management, Blockbuster Entertainment, and AutoNation. In the 1990s, Huizenga elevated our community to a major sports mecca, purchasing the Miami Dolphins and bringing the Florida Marlins and the Florida Panthers to South Florida. Huizenga and his wife Marti have given back to the community through their generous support of countless local charities and non-profit organizations including the Boys and Girls Clubs, the United Way, the Humane Society, the Salvation Army, the Broward Center for the Performing Arts and Broward Partnership for the Homeless.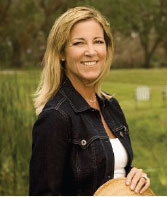 Chris Evert
Born and raised in Fort Lauderdale, Chris Evert began taking tennis lessons from her father Jimmy at age five. She turned professional in 1972 and, over the next 17 years, dominated Women's Professional Tennis winning 90 percent of her matches, amassing a career record of 1,309 - 146 and capturing 157 singles championships. Evert won 18 grand slam titles including three Wimbledons, seven French Opens, two Australian Opens and six U.S. Opens. She was unanimously elected to the International Tennis Hall of Fame in 1995. Since retiring in 1989, Evert has raised more than $15 million to combat substance abuse and child neglect through Chris Evert Charities. Today, Chris Evert carries on the tennis legacy started by her father through her work at the Evert Tennis Academy, which she opened in 1996.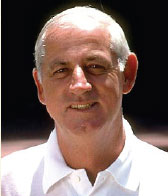 Jimmy Evert

The patriarch of tennis in Fort Lauderdale, Jimmy Evert taught the sport to thousands of children and adults. A native of Chicago, Evert played collegiate tennis at Notre Dame and was ranked 8th in the United Sates in 1950. He began his career with the City of Fort Lauderdale Parks and Recreation Department in 1948 teaching tennis at Florence Hardy Park. In 1958, he opened the Holiday Park Tennis Center and, over the next four decades, built one of the most prestigious and respected tennis programs in the United States. During a career than spanned nearly 50 years, Jimmy Evert was an ambassador for the City of Fort Lauderdale and the sport of tennis, while serving as an exemplary role model through his dedication, professionalism and commitment to the community.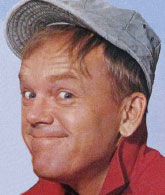 Woody Woodbury

Fort Lauderdale icon Robert "Woody" Woodbury entertained millions as a comedian, actor and television personality. Known as the "King of Cocktail Comedy," his string of hit comedy albums included Woody Woodbury Looks at Love and Life, The Laughing Room, The Spice is Right, and Thru the Keyhole. Woodbury frequently appeared on the Tonight Show and guest hosted during the Steve Allen era. In 1962, he replaced Johnny Carson as host of the game show "Who Do You Trust?," and from 1967 to 1969, he hosted The Woody Woodbury Show, a syndicated talk/variety program. Woodbury's movie credits include For Those Who Think Young; Safe at Home; Beyond the Bermuda Triangle; Super Fuzz; and Hardly Working. His immense popularity and successful show business career helped solidify Fort Lauderdale's place in the entertainment industry.
For more information, please call (954) 828-5363 or visit www.fortlauderdale.gov.