FORT LAUDERDALE, FL – On Friday May 20, the Broward Partnership turns back the clock to a decade in American history when long hair, flower power and psychedelic rock were all the rage at its 17th Annual Salute to Leadership Gala.
The theme of this year's event is "Gimme Shelter – the 60's," and the groovy festivities begin at 6:30 p.m. at the Signature Grand, 6900 State Road 84 in Davie. More than 300 influential business and community leaders and their guests will enjoy a cocktail reception while bidding on silent auction items, followed by a delicious dinner and a rocking shindig featuring tunes from the 60's. The Gala will also contain an awards presentation where the Partnership will shine a light on a select group of its outstanding advocates.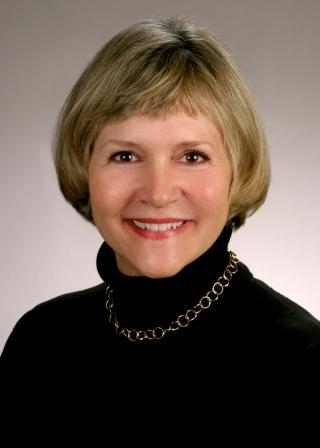 Ultimate Software and Breakthru Beverage Florida will each be presented with the Corporate Trusteeship Award, recognizing them for their support not only with financial resources, but also through the donation of in-kind resources and the volunteer efforts of their employees. The Sally Goldman Foundation will be honored with the Foundation Trusteeship Award for its legacy of contributions that have made a dramatic impact on the lives of those experiencing homelessness served by the Partnership. The inaugural Broward Partnership Leadership Award will be presented to Ms. Joanne Snead, who joined the Partnership's Board of Directors in 2009. Ms. Snead has served as chair of several committees and has shepherded financial contributions to the Partnership through the Circle of Friends Foundation.
The 17th Annual Salute to Leadership event is made possible by presenting sponsor The Leo Goodwin Foundation and major sponsors the Sally Goldman Foundation, Holy Cross Hospital, JM Family Enterprises, Inc. and Ultimate Software. Event sponsors include Comerica Bank, Castelli Real Estate Services, the Circle of Friends Foundation and Jan Klein.
The Honorary Chair of the 2016 Gala is Dodie Keith-Lazowick, who also serves as Partnership's Board Chair. Board Members Elliot P. Borkson and John Castelli serve as Co-Chairs for the event. Other members of the Host Committee include Kim Bentley, Carolyn Burns, Diane D'Angelo, Kenneth A. Gordon, Esq., Jane Grant, Jeremiah Gutierrez, Marlene Katkin, Jonathan Keith, Carol Molnar, Joanne Snead and Cathy Stutin, Esq.
Gala guests are encouraged to wear 60's attire for a fun evening of dining and dancing. Individual tickets cost $250 and various sponsorship opportunities are available, contact Berne Teeple at (954) 832-7037 or bteeple@bphi.org.
Proceeds from the event will assist the Partnership in operating the 230-bed Central Homeless Assistance Center on the Huizenga Campus, which serves more than 1,200 men, women and children experiencing homelessness each year. In addition to safe shelter and nutritious meals, the Partnership offers wrap-around case management and comprehensive services, such as medical and dental care, behavioral health, workforce development, family therapy and others that assist the homeless in reacquiring health, housing and employment as quickly as possible. For more information, visit www.bphi.org.