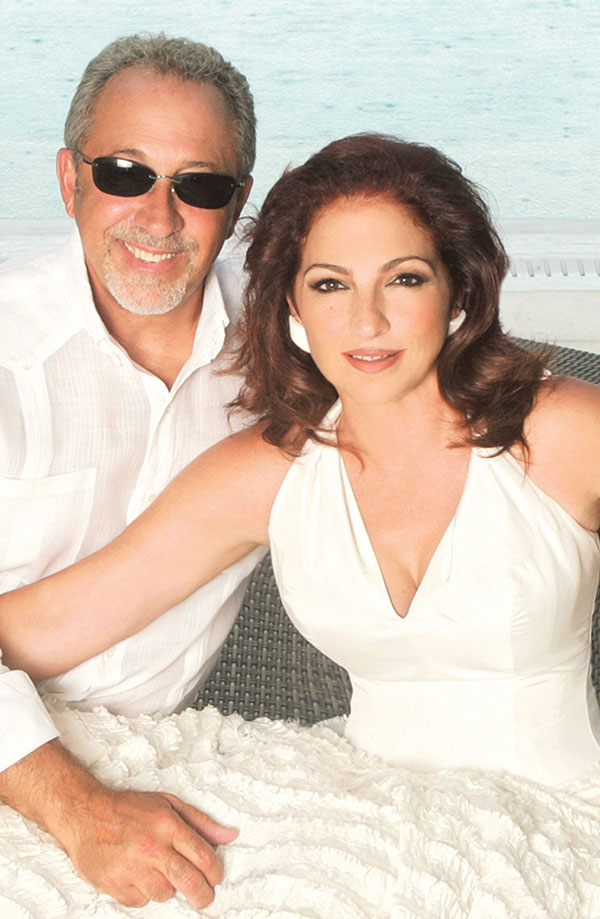 Hollywood, FL – They have won 26 GRAMMY Awards, sold hundreds of millions of records, and paved the way for some of the most successful Latin musical artists of all time. Now, Emilio and Gloria Estefan will be able to add the Joe DiMaggio American Icon Award to their illustrious resumes.
The Estefans, the first couple ever honored with the Presidential Medal of Freedom, will be recognized by Joe DiMaggio Children's Hospital Foundation January 26 for representing the values for which its namesake stood and contributions that have influenced American society. Previous winners of the annual award include former U.S. President Bill Clinton and basketball legends Earvin "Magic" Johnson and Pat Riley, president of the Miami HEAT.
Emilio and Gloria first rose to international superstardom in the mid-1980s with the Miami Sound Machine. With Emilio managing his wife's career, chart-topping success as both an English and Spanish-language recording artist followed for Gloria, making her the most successful crossover performer in Latin music history. The duo also influenced a generation of Hispanic superstars that followed, including Shakira, Jennifer Lopez, Jon Secada, Mark Anthony, and Ricky Martin.
"Emilio and Gloria are global treasures that South Florida is fortunate to be able to call our own," said Aurelio M. Fernandez, III, FACHE, president & CEO of the Memorial Healthcare System. "Their body of work, in and out of the music business, has positively impacted more people than can be counted."
Married since 1978, the Estefans have also had great success as entrepreneurs and philanthropists. They will be honored Thursday, January 26 (6:30 p.m.) at the Diplomat Beach
Joe DiMaggio Children's Hospital Foundation
Resort in Hollywood. Tickets for 'American Icon' are $250 and sponsorship opportunities are available; learn more by calling 954-265-3454.
Joe DiMaggio Children's Hospital (www.jdch.com) -- the largest pediatric hospital serving Broward, Palm Beach, and northern Miami-Dade counties -- has 224 licensed beds, seven operating rooms, and an entire floor dedicated to pediatric oncology. The stand-alone facility, part of the Memorial Healthcare System, combines advanced technology, the expertise of some of South Florida's most diverse, board-certified specialists, and a patient and family-centered focus to heal the body, mind, and spirit of those it touches, regardless of their ability to pay.
The nonprofit Joe DiMaggio Children's Hospital Foundation provides philanthropic funding to support the children's hospital's mission.