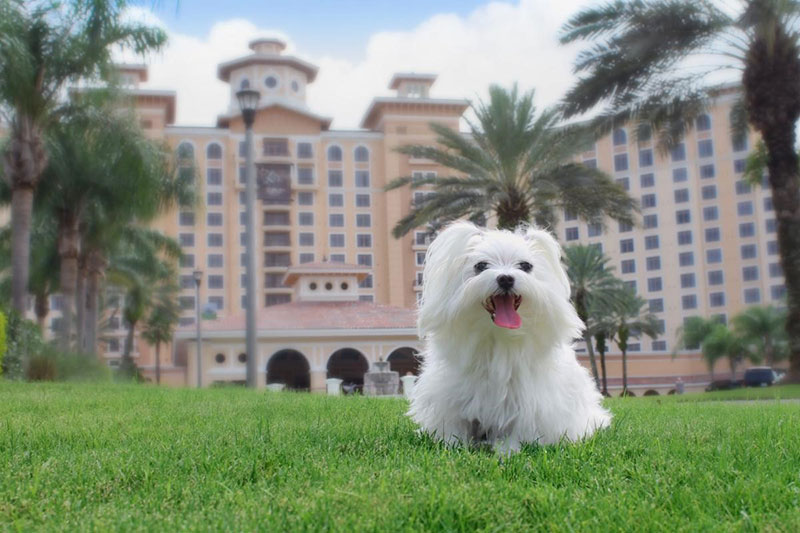 Canine friends bid "fur-well" to mundane vacations with a pet-friendly stay at a Rosen Hotel in Orlando. Shown here at the AAA Four Diamond Rosen Shingle Creek.
ORLANDO (Jan. 14, 2020) -- While showering our four-legged friends with love in exchange for sloppy, wet kisses is an everyday occurrence, there is one day a year where pet owners are encouraged to go a little further to really show they care. National Love Your Pet Day is Feb. 20 and Rosen Hotels & Resorts wants to ensure that you and your furry friend's special day is one of the best of this new year!
On Feb. 20, pet owners across the country will show the love through some extra pampering and attention to their four-legged canine friends. A special treat, an extra-long walk through the park or even more extended time together can be the perfect way to celebrate!
In honor of National Love Your Pet Day, Rosen Hotels invites dog owners to bid fur-well to the mundane vacation and enjoy quality time together with a pet-friendly getaway at any of its eight Orlando-area hotels, where pets are considered family. The company's guest promise -- Stay at a Rosen hotel and Feel The Love™ - assures dogs and their families will be treated to the same relaxing stay on National Love Your Pet Day as they will any other day of the year.
Offering the best in VIP (Very Important Pup) packages, Rosen Hotels' "fetching" accommodations range from luxury to value and always include complimentary Wifi, never a resort fee and state-of-the-art RFID locking systems for keeping precious pups safe day and night. Walking areas flush with greenery and even a nature trail at Rosen Shingle Creek provide canine friends and their families with scenic areas for strolling and taking in the Orlando sunshine.