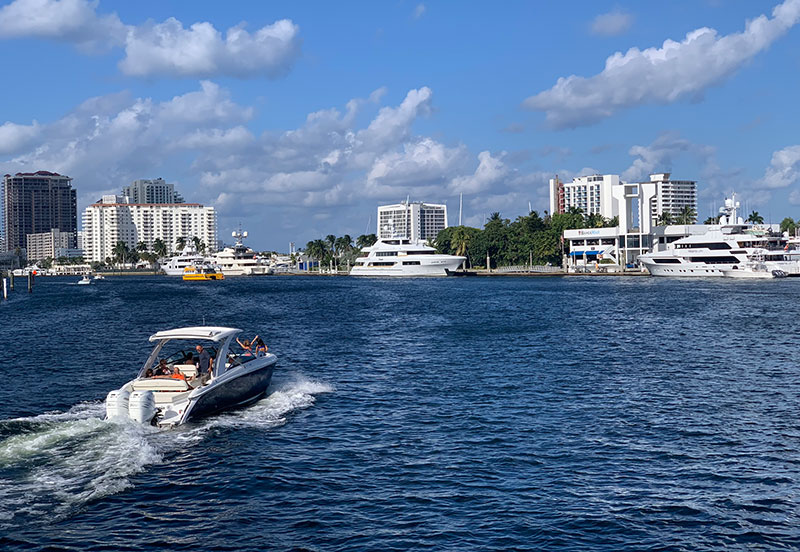 Thinking of moving to Florida soon? Why not! Good weather and pleasant overall climate, exemption from? taxes, and plenty of outdoor activities to participate in. In addition, these are only but a few reasons why you should consider becoming a Florida resident. There are plenty of benefits to this decision, and all you have to do is a little bit of research. As you prepare yourself for this amazing relocation, we will help you rediscover the top five aspects of why it would be a good idea to move to Florida.
Become a Floridian
Think of it this way - you are escaping those cold New York City winters! Moreover, you are going to a state of sunshine and warm weather. Before you book and buy your ticket and find a place to live, do a little bit of research on Florida and where in Florida you can see yourself moving to. A well-structured plan prior to your relocation is always a good idea!
Set a timeline for your move. This will allow and enable you to complete everything in a timely manner and on schedule. Rushing through relocation is not a good idea and it can become stressful and overwhelming. Therefore, take your time to plan and schedule ahead of time so that you can have an easy relocation from NY all the way to Florida.
And don't let all the worries of an upcoming relocation stray you away from your decision to become a Florida resident. There are professionals such as movers101.com, to help you have a hassle-free move and not worry about forgetting something along the way.
Why Florida?
If you are still in the debating phase of whether to move to Florida or not, read the list of reasons below before making a final decision. There are a few outstanding elements about Florida that will make you want to live there. Here we present one of the top few that will for sure make you want to pack your bags!
No Tax
Florida is one of few states in the United States where there is no individual income tax. This standard that the residents and the state go by and follow is part of the Florida Constitution. The same constitution also prohibits income tax at local levels. Therefore, for someone moving from New York, this particular aspect of Florida life can save one a lot of money down the road. In addition, there is also no estate tax or state death tax.
Climate
Although Florida tends to have rainy seasons as well, for the most part its weather resembles the climate of a tropical destination. Warm temperatures, along with lots of sunshine, will affect anyone's mood for the better. With good weather throughout the year, you will be more motivated to go out and participate in plenty of outdoor activities. Who knows, you might even take up a new sport! All in all, warm weather is always a plus, especially if you are coming from an area where winters are brutal. Florida could then become your permanent vacation spot.
Cultural Diversity
Florida is a rich and interesting place to live in. With so many cultures within the state, you can get to know people from all over the world. What could be better than getting to know individuals from different cultures and backgrounds, while learning all about what makes us so different yet so similar at the same time. Overall, the cultural diversity within Florida is truly amazing, and something to be proud to be a part of.
Cost of Living
As the cost of living in Florida is lower than the national average, count that as one more reason to become a Florida resident. While Miami is one of the pricier ones, the rest of the state is very much affordable. Moreover, both housing and healthcare have been evaluated to be below the national average of costs.
Sports
So many professional teams within one state, you won't know which game or match to watch first.
Are you into professional sports? If your answer is yes, then awesome. If your answer is no, then it is still awesome, and you are about to find out exactly why. Florida is the home to more than a few professional sports teams!
Three professional football teams (Miami Dolphins, Jacksonville Jaguars, Tampa Bay Buccaneers)
Two professional baseball teams (Tampa Bay Rays, Miami Marlins)
Two professional basketball teams (Miami Heat, Orlando Magic)
Two professional hockey teams (Florida Panthers, Tampa Bay Lightning)
If this fact and these teams don't make Florida stand out, then I don't know what does. With such variety and numbers, you have plenty of teams to cheer for if Florida becomes your home state.
The Sunshine State
With sunny weather all year round for the most part, and some of the best beaches out there, your permanent residence will be a 24-7 vacation spot! Who would say no to that? Overall, there are many benefits to moving to Florida.
As we have mentioned previously, life in Florida would be a lot more affordable than a lifestyle in New York City for example. With the cost of living just below the national average and the exemption of certain taxes, that is already a couple of thousands of dollars saved.
In addition, a warm climate makes a big difference as well. Without the harsh temperatures that go way below zero, you can have more time throughout the year to stay active. Why be stuck on a treadmill inside a building during the winter months? Meanwhile, you can go and explore the beaches and outdoors that Florida has to offer. More vitamin D equals more motivation to do things more often.
All in all, as long as you have a well-prepared relocation plan, and do some solid research prior, you are pretty much set. Evaluate your thoughts and ideas, make that final decision and skip winter altogether. Florida it is!